McMorris 'blessed' to win bronze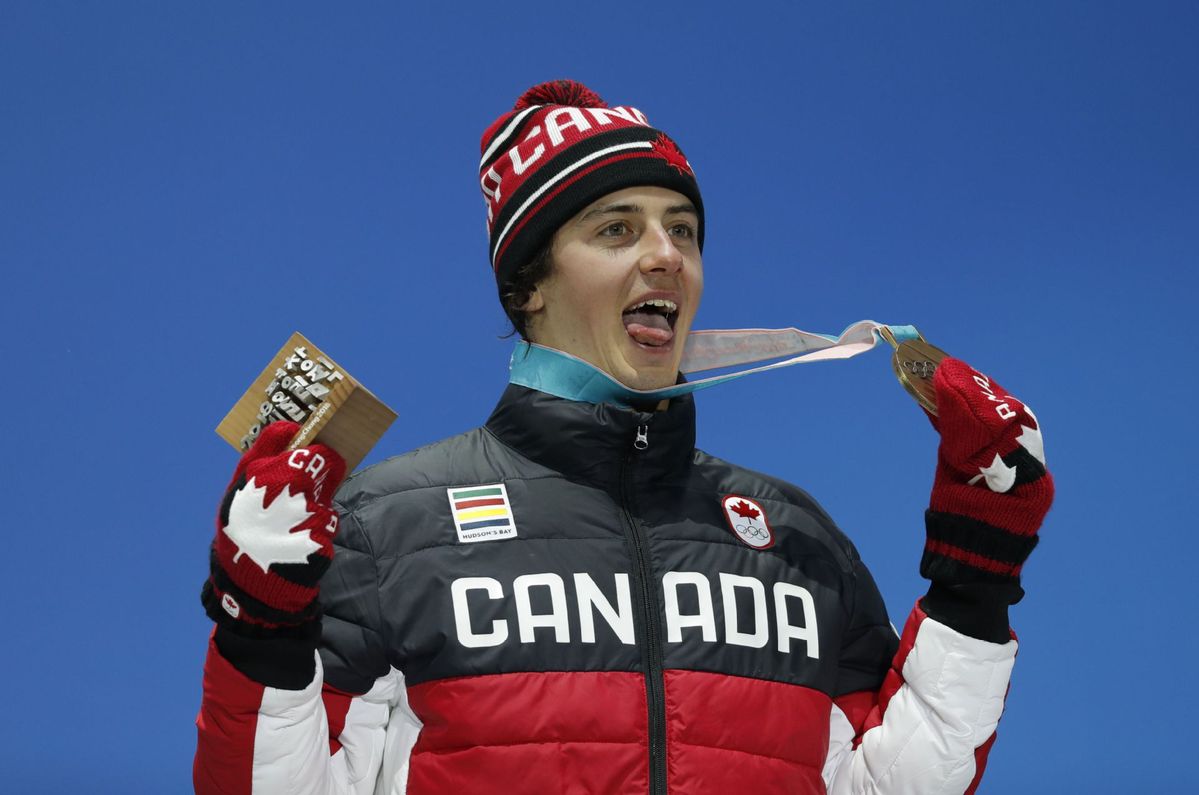 PYEONGCHANG - By the slimmest of margins, Mark McMorris avoided death in a back-country snowboarding accident.
By the slimmest of margins, McMorris ended up with an Olympic bronze medal in the slope-style Sunday, instead of a gold.
Disappointed?
Hardly.
"I probably shouldn't be here," McMorris said. "I need to pinch myself a little bit."
Nearly a year ago, the gutsy Canadian broke his arm, pelvis, jaw and ribs after a fall in a remote area of British Columbia.
His spleen was ruptured and one lung collapsed.
And yet there he was in the final of the Pyeongchang Games, right in the mix during a back-and-forth contest won by American teenager Red Gerard, with McMorris' teammate Max Parrot taking silver. The three were separated by a mere 1.96 points.
McMorris may have finished third, but nobody will ever say he lost. This bronze goes with another he won four years earlier at the Sochi Games, while competing with a fractured rib.
"I feel really good about being an Olympic medalist, pretty special to stand on this podium again after everything that's happened," McMorris said.
"It's just a really progressive sport and not getting to participate that much in the last two years has been pretty tough.
"I was really pumped to land the run that definitely was goldmedal worthy if there would've been fewer sketches here and there. But I'm definitely still stoked to put it down."
McMorris made some tiny mistakes on his second run, when he scored 85.20, but for a time he was in first place.
Then Gerard turned in a nearly flawless third and final run to take the lead with a score of 87.16.
McMorris had a solid last run going before falling on his final trick. Parrot, the last competitor, took silver with a safe run in the windy conditions.
"It doesn't really matter, as long as you're out there snowboarding and riding as good as you can," McMorris said. "That's what I'm up to. I'm stoked. It's nothing to worry about."
Did he think maybe he deserved a higher score on his second run, which included a backside triple 1620?
"The judging is out of your hands," McMorris said. "Just try your best and that's what I did. I feel blessed to be here."
The 24-year-old was working on a film project late last March when the edge of his snowboard dug in too deep while he was taking off. He drifted left, before hitting a tree about 20 feet up. He tried to stay conscious while his brother went for help.
As soon as he was airlifted off the mountain, McMorris shut his eyes and didn't wake up again for two days. He underwent surgeries on his jaw, arm, spleen and lung.
When he awoke, he asked for a pen and some paper to write a note to his doctor: Will I be able to snowboard again?
The answer: Yes.
That's all he needed to hear.
Associated Press