Fifth Dingsheng Royal Lantern Fair dazzles Chengde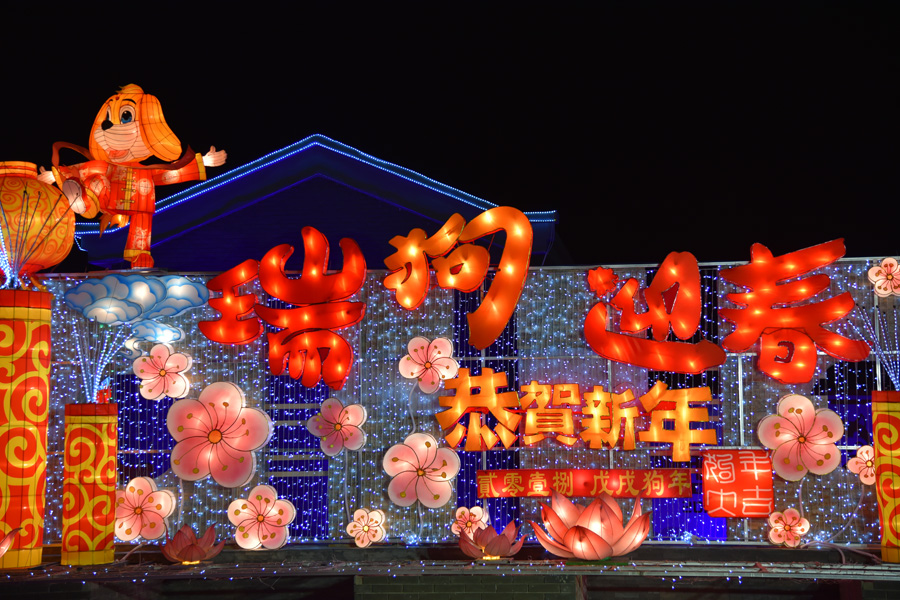 With the theme of embracing the Year of the Dog, the 2018 Dingsheng Royal Lantern Fair kicks off in Chengde city, North China's Hebei province.
More than 50 groups of lanterns in various shapes and sizes are illuminated during the festival to promote Chinese Spring Festival culture.
Compared to past lantern shows, this year's show for the first time includes a carved ice exhibition to attract more visitors.
"It's the first time for me to see so many carved ice sculptures in my hometown, and I feel excited," said visitor Zhang Xiaocheng. "Now, local people who cannot visit Harbin, a city in China known for its carved ice exhibition, can also enjoy the privilege of taking pictures with amazing ice sculptures."
In addition to the carved ice exhibition, visitors can also watch folk performances and taste local foods this year. The fifth lantern festival lasts until Mar 2.