Apple adds fitness features to smartwatch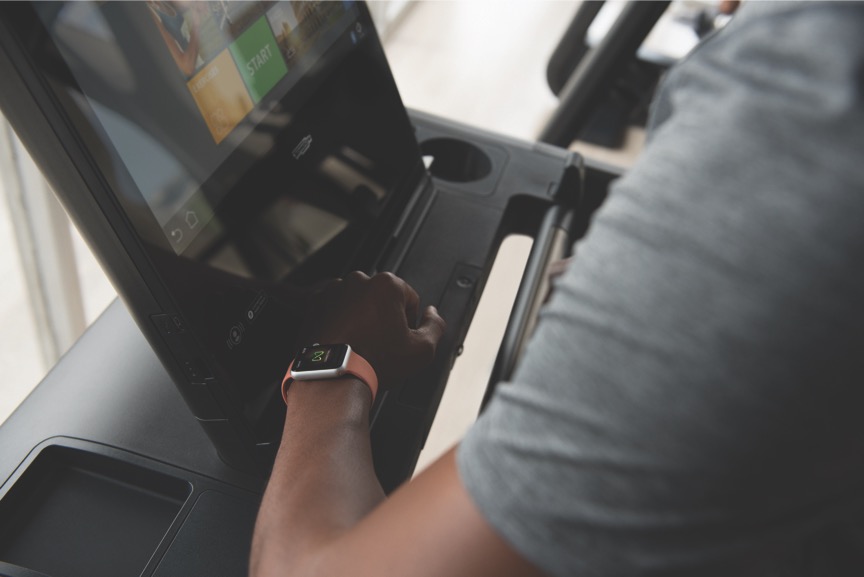 Apple Inc is making its smartwatch one step closer to omnipresent, by enabling the Apple Watch to connect with gym equipment so consumers can more accurately track how they work out.
The offering, enabled by Apple's solution GymKit, was officially launched in China on Thursday. It came shortly after a report showed global Apple Watch shipments beat expectations, topping 18 million in 2017.
By integrating the Apple Watch with popular equipment like treadmills, indoor bikes and stair-steppers, Apple hopes consumers can get a better picture of calories burned based on factors like their weight and the intensity of the workout.
It is also part of the United States giant's broader push to make smartwatches more versatile, and increase its appeal to sports enthusiasts.
"We wanted to simplify the cardio machine experience and make it more accurate than ever before. With a quick tap on your favorite cardio equipment, you'll see for the first time, two-way data exchange in real time that will result in the most accurate measurements possible with less device management," said Jay Blahnik, senior director of fitness for health technology at Apple.
According to him, compared with data such as heart rates logged by high-end gym equipment, the Apple Watch solution can be more precise. And more importantly, data can transfer between the two machines, so when Apple Watch customers view metrics during their workout, the metrics on the machine match what they see on their wrist.
When users finish their workout, the data on the gym equipment will also be automatically deleted, Blahnik added.
The offering is available with new cardio equipment developed by Technogym, Matrix, Life Fitness, Cybex, Star Trac and Stair Master. Chinese consumers can be the first to try it in the Damei Infinity Fitness Club in Beijing.
Adam Luo, general manager of the marketing department at Technogym China, said a growing number of Chinese aerobic enthusiasts desire for a better technology-driven experience.
"It is usually troublesome for people to input their weight and height into gym equipment before they work out. The partnership with Apple can perfectly solve the problem,"Luo said, adding the company aims to achieve double-digit growth in China this year.
According to him, the cost of making the company's gym equipment GymKit compatible is very low, which will fuel the popularity of Apple Watch at gymnasiums.
Market research company Canalys said shipments of Apple Watch surged by more than 54 percent year on year, with the latest Series 3 version being the key growth driver, hitting about 9 million units.