The digital payment battle in HK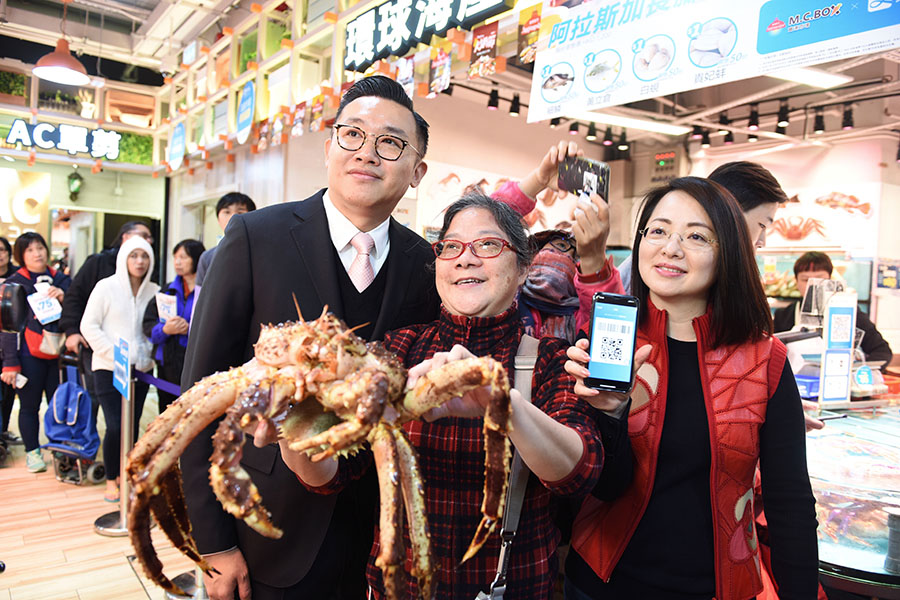 Alipay, WeChat Pay among competitors in market dominated by Octopus, credit cards
For years, China's twin pillars of digital payment-billionaire Jack Ma Yun's Alipay and Tencent's WeChat Pay-have been branching out worldwide to chase the more than 130 million big-spending mainland holidaymakers who have become a common sight across the globe, including Hong Kong.
As the two payment giants raise the stake in their battle for bigger overseas market shares, Hong Kong has naturally become the "first stop" to localize their payment apps, which secure a combined 94 percent overseas mobile payment market share of the world's second-largest economy.
Having been granted the so-called stored-value facilities (SVF) licenses from the Hong Kong Monetary Authority (HKMA) with another 14 digital payment operators in 2016, Alipay and WeChat Pay rushed to roll out their maiden versions of the payment-by-smartphone app in a local currency in Hong Kong.
Next, the pair of deep-pocketed payment behemoths ratcheted up their expansion plans with a long list of headline-making campaigns and promotions to scramble for use by mainland tourists as well as local consumers.
Having already conquered convenience stores, cosmetic shops and many other brand-name brick-and-mortar stores, they are now making inroads into the traditional street markets, breaking the Octopus card's decades-long dominance of MTR ticket purchases, and pushing the payment services to the city's notoriously stubborn taxi drivers who used to be firm believers that cash is king.
Despite all the hype, whether Alipay and WeChat Pay can replicate their glowing success on the Chinese mainland in Hong Kong remains far from certain.
"Just like revamp and update are long overdue in many aspects of the city's traditional financial industry, the retail payment system in Hong Kong has remained almost unchanged since the Octopus card was introduced some 20 years ago," said Witman Hung Wai-man, managing director of Qianhai International Liaison Services Ltd and president of Hong Kong Internet Professional Association.