IFRC promises aid to refugees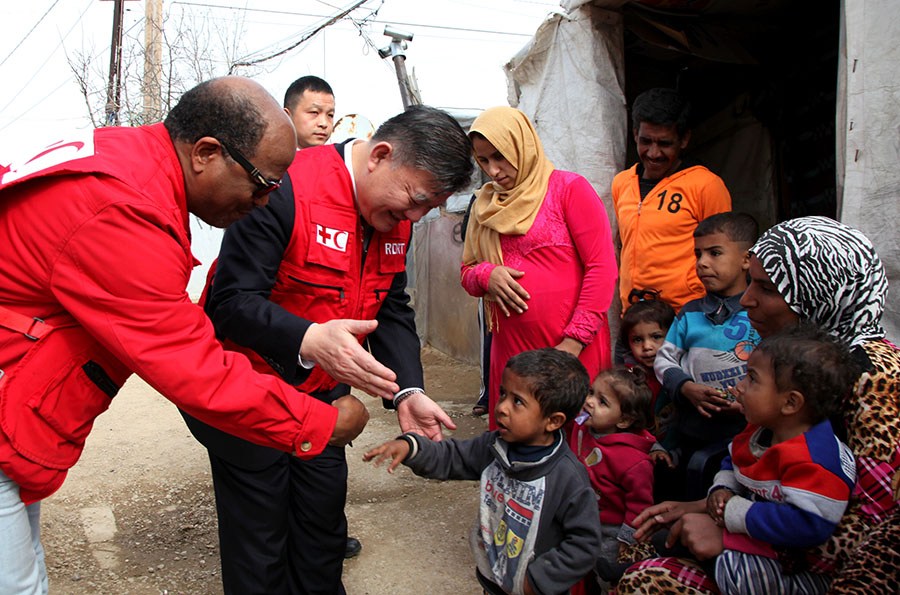 BEIRUT, Lebanon-The International Federation of Red Cross and Red Crescent Societies, or IFRC, will continue to provide assistance to refugees who are in urgent need of help, IFRC's Vice-President Chen Zhu said on Sunday.
Chen made the remarks during his visit, accompanied by Chinese Ambassador to Lebanon Wang Kejian, to the Guob Elias Syrian refugee camp located in the Beqaa Valley in eastern Lebanon.
The IFRC senior official was briefed by the Red Cross staff on the current conditions of the camp, before talking to the refugees in the camp over their living standards, as well as their medical and educational circumstances.
Earlier in the day, Chen took a trip to the al-Nasira hospital in Beqaa Valley, during which he hailed the hospital's efforts in providing medical assistance to Palestinian and Syrian refugees.
Chen, who is also head of the Red Cross Society of China, said that the Red Cross Society of China is looking forward to enhancing cooperation with the Palestinian Red Crescent Society to better help the refugees worldwide.
Chen arrived in Lebanon's capital Beirut on Saturday and held talks with the Lebanese Parliament Speaker Nabih Berri.
Xinhua