Machinery exports to see 7% growth
Share - WeChat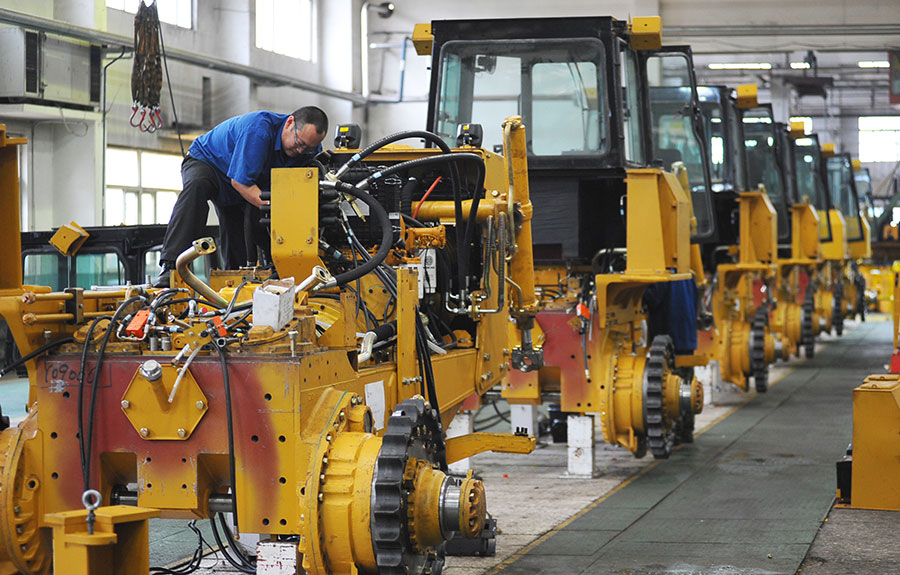 Machinery manufacturers from China are expected to maintain a 7 percent year-on-year growth in exports this year on the back of the Belt and Road Initiative, rebound of global infrastructure, manufacturing and energy markets, industry officials said on Friday.
Total exports by the country's machinery sector stood at $406 billion in 2017, up 8.33 percent from 2016, while imports during the same year jumped 12.31 percent to $306.3 billion, according to data released by Beijing-based China Machinery Industry Federation.
All its 13 main sub-sectors gained encouraging year-on-year growth in foreign trade business, with double-digit growth in exports of agricultural and construction machinery, machine tools and automobiles last year.
Among them, harvesting and field operation machinery, bulldozers, loaders, numerical control machines and vehicles, saw their export volume jumping by 51.5 percent 70.4 percent, 48.6 percent, 44.1 percent and 31.2 percent year-on-year respectively.
Chen Bin, executive vice-president of the CMIF, said after more than two years of decline, the rebound in the world's transportation, manufacturing, oil and construction sectors eventually created more growth momentum for domestic players to ship their products abroad in 2017, as the machinery industry mainly serves those sectors.
The federation said profits of China's machinery manufacturers amounted to 1.71 trillion yuan ($272.21 billion) in 2017, up 10.74 percent year-on-year, while their main business revenue came in at 24.54 trillion yuan, rising 9.47 percent from 2016.
"However, high labor and logistics costs, as well as financing difficulties will remain cumbersome issues for the industry," said Zhao Xinmin, deputy secretary-general of the CMIF.
"Chinese companies also should be aware that some countries already have trade protectionist measures to help their own companies, which may pose problems for machinery exports from China this year," said Zhao.