Alibaba buys stake in Ant Financial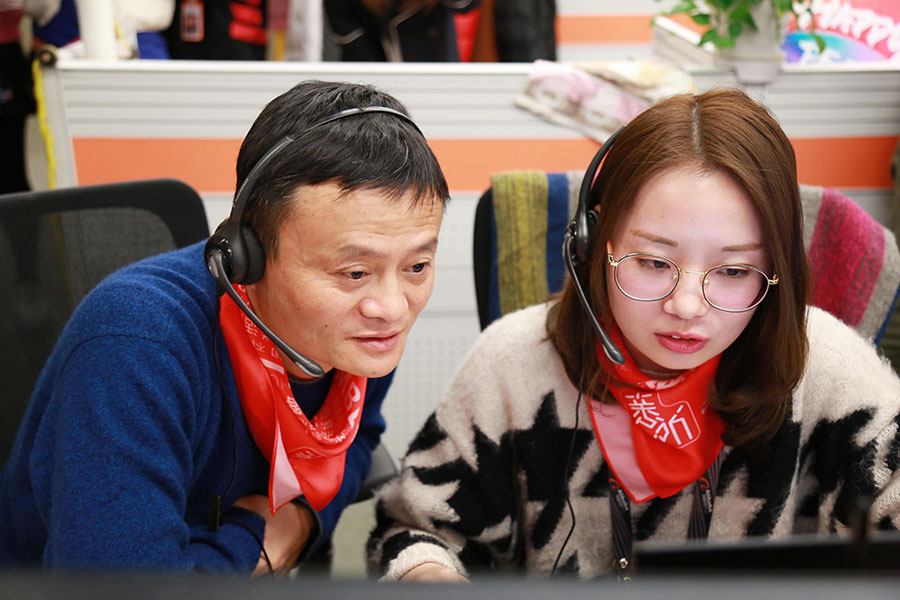 Deal to make payment company more appealing to investors ahead of IPO
Country's e-commerce behemoth, Alibaba Group Holding Ltd, announced to have purchased 33 percent stake in its payment arm, Ant Financial Services Group, which is reportedly a move aiming at clearing the way for an initial public offering.
The equity purchase was announced late on Thursday, as e-commerce giant Alibaba reported robust quarterly sales that shrugged off concerns amid a broader market slowdown.
Although initially created to facilitate online transactions for Alibaba's Taobao site, Alipay and its parent Ant Financial have not been held by Alibaba since founder Jack Ma spun off the unit in 2011.
Li Chengdong, an independent tech analyst, said the move came as no surprise to the market, as it is something "the company needs to do to take Ant Financial public".
The new relationship between the two is expected to make Ant Financial a more attractive investment due to its stronger financial standing. Alibaba acquired new shares in its finance affiliate in exchange for certain intellectual property rights, the company said in a statement. That means Ant Financial will consequently cease royalty and technology payments to Alibaba that hit roughly 2.09 billion yuan ($333 million) last fiscal year.
The company said Ant Financial would also "bring strategic benefits", such as promoting mobile payments, increasing user retention through collaboration with Alipay, and facilitating international expansion.
Alibaba's revenue in October through December last year jumped 56 percent year-on-year to 83.03 billion yuan. It raised its 2018 revenue forecast to 55 to 56 percent, up from 49 to 53 percent.
The stellar growth came on the back of its deepened push into New Retail, an internal strategy to use tech to optimize online and offline commercial resources, which reported a more than fivefold jump in year-on-year sales.
"Many investors have embraced this idea of New Retail, mainly prototyped by Alibaba's Hema Fresh Market model, with the majority of responses being highly positive," said Shi Jialong, chief analyst at China Internet & New Media at Nomura Securities Co Ltd.
Despite the possible pressure on operating margins in the near term, New Retail should encourage brands to better manage demand and should help major e-commerce players increase their market share in the grocery category, making profitability more predictable, Shi said.
However, Alibaba's buying spree - which covers brick-and-mortar retailers, department stores and logistics businesses - has dented its profitability, with its operating margin shrinking to 31 percent in the last quarter, from 39 percent a year earlier.
Another noted trend is that Alibaba's sales and marketing budget climbed 90 percent in the last quarter of 2017, significantly higher than the 42 percent growth rate for research and development.
Social commerce is a critical pillar for Alibaba to fuel growth on its Taobao and Tmall sites, and to fend off archrival Tencent Holdings Ltd for user attention. The latter's mini program functionality is likely to pose a challenge as a new source of entry to social advertisements, mobile payments and gaming services, Shi noted.