Britain's biggest Winter Olympic squad set to make history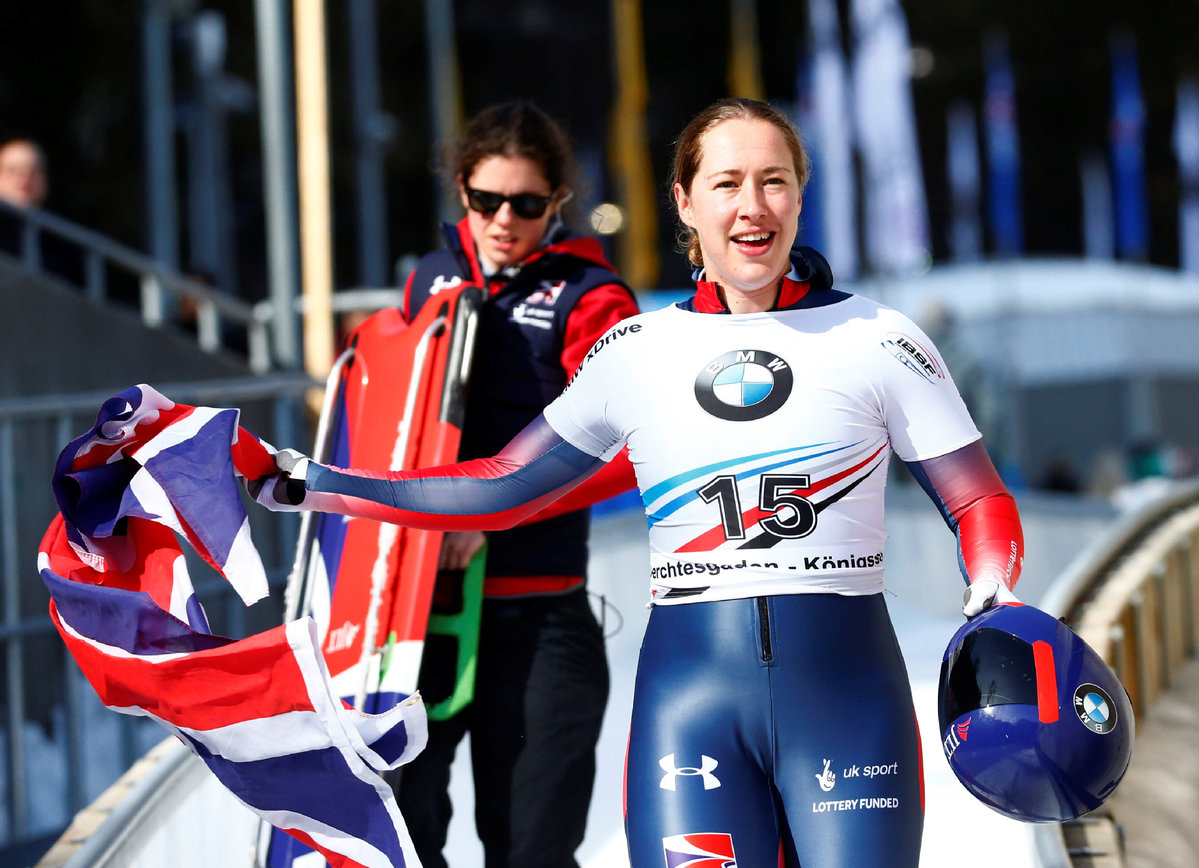 LONDON -- Britain is sending its largest ever team to the Winter Olympics at Pyeongchang, with a target to beat its best ever haul of medals. Team GB has never won more than four medals, a feat achieved just twice in 1924 and again at the last games in 2014.
Of the 22 winter Olympics held since 1924, Britain came away empty handed on six occasions. The British Olympic Association (BOA) is hopeful its 59-strong team, three more than its previous high four years ago, will return from South Korea with the highest ever number of medals.
BOA has listed five to watch in South Korea, including Lizzy Yarnold who four years ago in Sochi, Russia, became the 10th British athlete to strike gold in the winter Olympics.
Yarnold added to her Olympic gold by becoming world champion, European champion and World Cup champion. The former heptathlete took a sabbatical from the sport but returned in 2016, reinvigorated and ready to launch her assault on another Olympic title in South Korea.
In her comeback season she recorded one World Cup podium and took bronze at the World Championships.
Eve Muirhead led her team to Olympic bronze at Sochi 2014, and World Championship gold in 2013. Muirhead herself is a four-time junior World Champion and won the European Curling Championships in 2011. The 27-year-old Scot teams up with Anna Sloan, Vicki Adams and Lauren Gray, making up Team Muirhead, hoping to go two better than 2014 and emulate the feat of their compatriots in Salt Lake City 2002 - when Britain won gold in the event.
Dave Ryding shocked the Alpine skiing world when he claimed Britain's first World Cup skiing podium in 36 years when he took slalom silver in Kitzbuhel, last January.
Ryding has been steadily improving in recent years and almost made another trip to the podium in Stockholm in the parallel slalom, but finished an agonising fourth, just 0.06s off a bronze medal. This season he already has four World Cup top-tens to his name, including a fourth at the Oslo city event.
There's not much left for Elise Christie, a 27-year-old Scot, to achieve in the world of short track speed skating, but leaving Sochi 2014 empty-handed means she has a score to settle with the Olympic Winter Games in 2018.
Christie became the first British skater to win two medals at a World Championships, following that in 2016 by setting a world record in the 500 meters, retaining her European overall title and taking 500m, 1,000m and 1,500m crowns. A year later she truly shone, picking up a hat-trick of gold medals at the World Championships.
A thigh injury has blighted her PyeongChang preparations, but she has shown she is still in medal-winning form with a bronze and a gold from this season's World Cup.