Mars to energize hungry travelers, sweeten Festival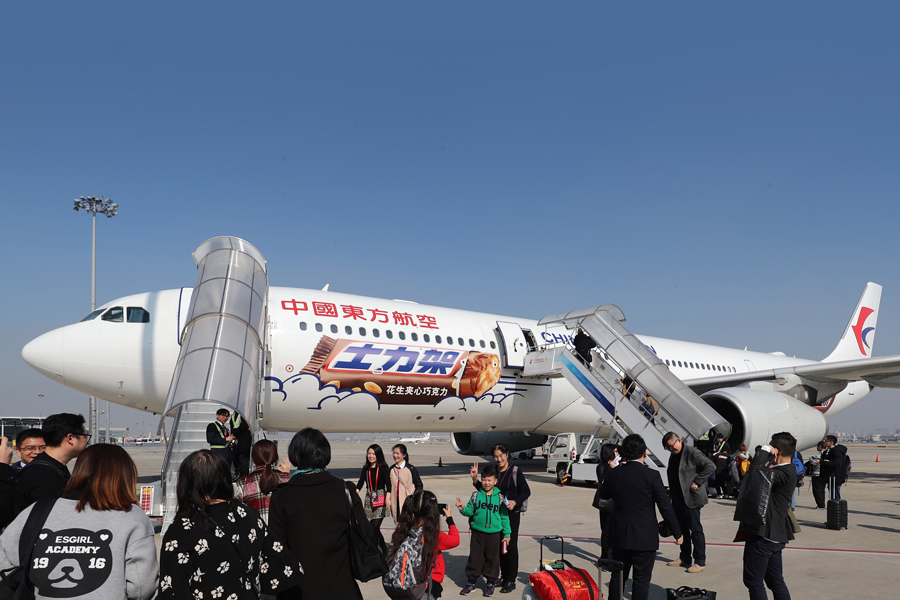 A plane painted with a giant-sized image of Snickers chocolate landed at the Shanghai Hongqiao airport on Jan 15 as part of Mars Incorporated's latest efforts to reach out to the world's largest number of travelers during the upcoming Spring Festival on Feb 16.
Last year, Spring Festival saw nearly 3 billion persontrips. This year, Mars will seek to cash in on the festival rush by positioning itself as a provider of chocolate bars such as Snickers that, it would suggest, can help tired or hungry travelers to perk up and have fun.
Mars has given Snickers a clear market positioning-the company has linked the brand to occasions such as exams, sports and travel.
"We want to associate chocolate with clear occasions and moments in China," said Thomas Delabriere, vice-president of Mars Wrigley Confectionery China.
As a chocolate leader in the Chinese market, the company has been accelerating its growth plans, following challenging times in recent years.
The scale of the chocolate market in China grew from 17.56 billion yuan ($2.74 billion) in 2013 to 20.04 billion yuan in 2014. But the market value dropped to 19.8 billion yuan in 2015 and further shrunk to 19.79 billion yuan in 2016, according to Euromonitor International, a market research firm.
However, last year, the sweets category returned to growth, and was valued at 20.18 billion yuan. The market grew from Jan 1 to mid-November last year by 3.9 percent, according to Nielsen, a global market measurement company.
Delabriere, who has been working in China for the last two years after stints in the European markets and the Middle East economies, believes there is a massive potential in the chocolate market in the country.
He cited the lower average chocolate consumption in the country as compared to the levels in the United States and European countries.
According to Nielsen, Mars leads the chocolate market in China, with 49 percent in 2017 in terms of offline value, followed by Ferrero Group at 25.5 percent.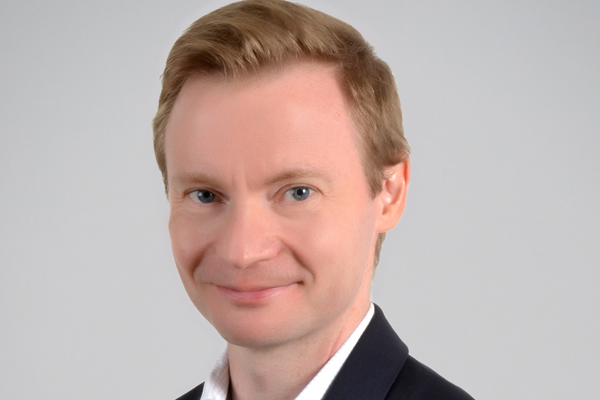 "The China market is one of our key priorities," said Delabriere. "We are committed to invest in this market to grow our business through targeting more high-end consumers, more innovation, more brands, and more communications."
For example, Dove, Mars' high-end brand and the largest chocolate brand by market value in China, has been enriched with matcha and lemon flavors last year, and added value with convenient packaging. It was offered in the form of various gift packages to attract new consumers.
Mars' M&M's-which is considered a fun way to consume chocolate-is re-opening its flagship store in Shanghai later this year after a major refurbishment.
Other innovations in flavors include Snickers' "spicy" or "crispy seaweed" to meet the local consumers' preferences.
Also, as an increasing number of Chinese consumers have shown more interest in in-store experiences, Mars will set up more pop-up stores nationwide for the Dove brand this year, having tasted success with such a venture at Sanlitun in Beijing last year, said Delabriere.
To reach consumers outside of brick-and-mortar channels, Mars has relied heavily on online channels. Mars' online market in China, which takes up 10 percent of its current chocolate sales, has had double-digit growth in 2017 and is expected to grow significantly this year, said Delabriere.