'Big red and big purple': Fashion advice for Lunar New Year
Share - WeChat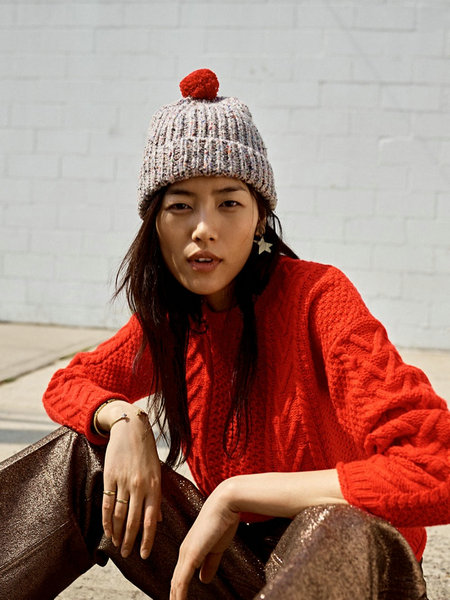 Editor's Note:
Lunar New Year is one of the most important traditional festivals for Chinese people around the world. It is an important time for families to gather and also a time to wish for good luck.
People eat special food, wear their best clothes and send wishes to their families, relatives and friends.
Chinese people's living standards keep rising and it is not difficult for most to buy new clothes, yet what kind of clothes to wear during this traditional festival is the key.
As the festival is a time to meet those we haven't seen for almost a year, a nice and clean look is necessary for such meetings. Nobody wants to look shabby during this most important festival.
Here are some tips about how to prepare your wardrobe for the festival, which is a combination of Chinese traditions and 2018 fashion trends.
Then, picture yourself in new clothes from head to toe - isn't that a good start for a new year?
Most Popular