9-year-old carries disabled brother to school
Share - WeChat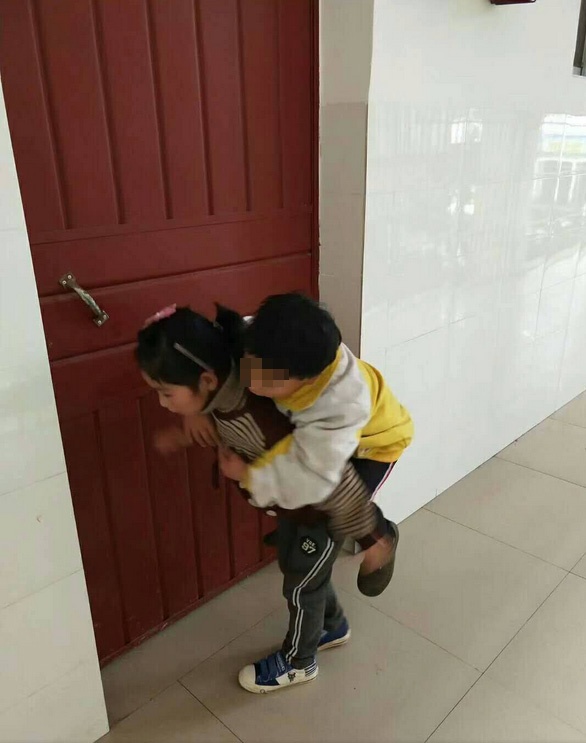 At the Hei Zhi Guo County school of Guangnan in Yunnan province, a young girl named Zhou Dingshuang, only 9, carries her 12-year-old brother Zhou Dingfu to class every day.
Because of Zhou Dingfu's disability, he cannot go to school by himself. When his parents asked him to abandon school, his sister stood up and said, "I will carry my brother."
Every morning, she helps her brother wash his face and put on clothes, then carries him to school on her shoulders.
"I will be my bother's cane forever. I will alaways be with him, take care of him and I will never abandon him," Zhou Dingshuang said.