Art troupe adds color to Nagoya's Chinese Lunar New Year celebration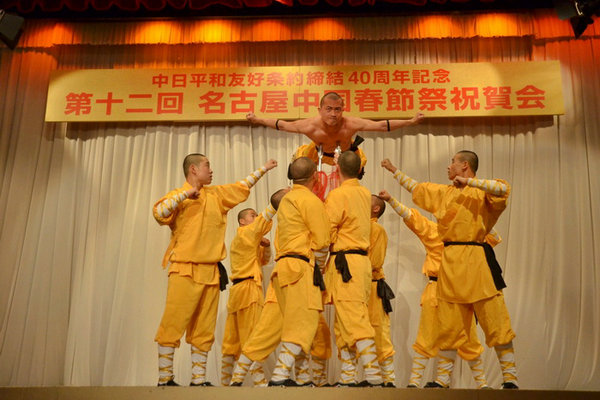 The 12th Nagoya Chinese Lunar New Year Celebration, under the theme Happy Chinese New Year, kicked off on the morning of Jan 6 in the central Japanese city Nagoya. The three-day celebration, organized by local Chinese communities, was held at Hisaya Square in downtown Nagoya.
Sponsored by China's Ministry of Culture and organized by the cultural department of Central China's Henan province, the Culture and Art Troupe of Henan Province paid a visit to Nagoya and brought the city its best Chinese New Year wishes and outstanding performances featuring songs, dance, and Shaolin kung fu.
Meanwhile, exhibitions of central China's Luoyang tri-colored glazed porcelains and peony paintings were held.