Dumplings draw soldiers, civilians together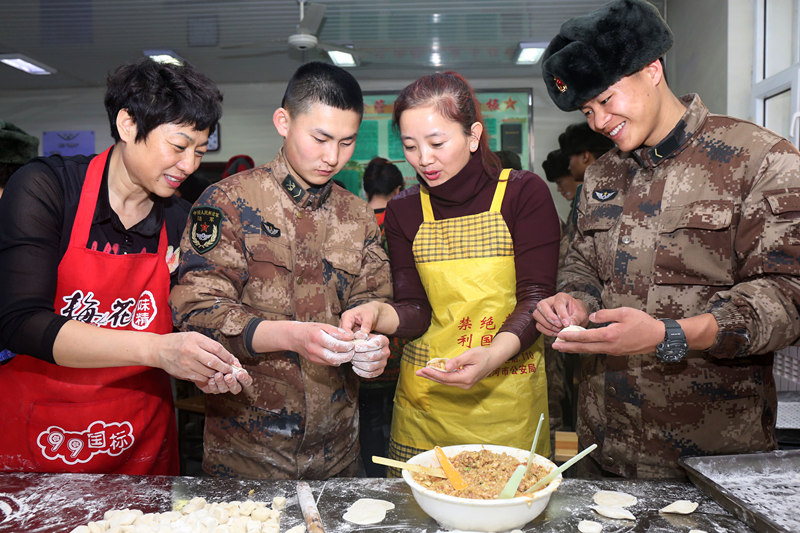 On Monday, about 100 residents of Heihe, a border city in Northeast China's Heilongjiang province, entered the area's military base and made dumplings with the soldiers to welcome the coming Spring Festival.
It's an activity the residents have participated in for 13 years, to show their concern and love for the soldiers. Traditionally, the dumplings are made in the "Sanjiu period", or during the 19 to 27 days after the day of the Winter Solstice.
In the three hours they were together, the soldiers and civilians made thousands of dumplings, using 10 bags of flour that weighed a total of 25 kilograms.
The soldiers put the dumplings outside when the temperature dropped to nearly -30 C, which froze the dumplings immediately. Because the dumplings freeze immediately, people in Northeast China store them outside in the winter. This makes it very convenient to grab them as needed and boil them when they want to eat dumplings.