L'Oreal signs letter of intent to boost green production in China
Share - WeChat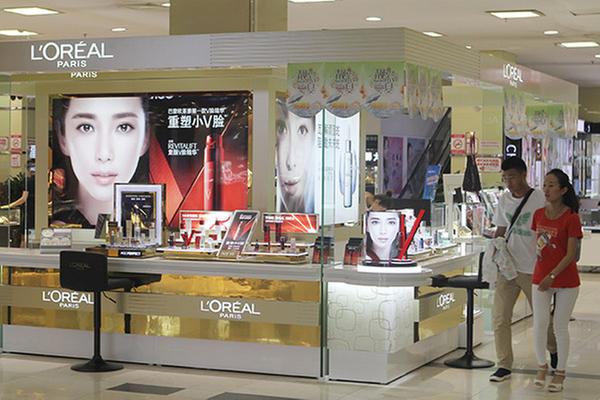 International cosmetics giant L'Oreal is showing its continued confidence in the Chinese market, with a letter of intent recently signed with the administrative committee of China-Singapore Suzhou Industrial Park to advance green production in China.
The letter was signed during French President Emmanuel Macron's three-day visit to China, which began on Jan 8. The signing ceremony was in the presence of French Minister of Economy and Finance Bruno Le Maire, French Foreign Minister Jean-Yves Le Drian, and China's Minister of Commerce Zhong Shan.
Stephane Rinderknech, CEO of L'Oreal China, said President Macron's visit to China is based on the vision of strengthening the two countries' economic bond driven by innovation, digitalization and sustained growth.
"China has been one of the six global research and development hubs for L'Oreal Group. Our goal is to innovate in China, for China and to inspire the world," he said.
While Macron has also expressed the willingness of seeing France playing a more important role in China's Belt and Road Initiative, Rinderknech said that the initiative has accelerated globalization and helped multinational companies such as L'Oreal to seek synergistic growth in all markets.
Rinderknech also said that the number of reform policies regarding tax and company filing have helped L'Oreal China to retain rapid growth, which in the long run have injected more vitality into the market and benefited consumers.