6 new laws and regulations bettering people's lives in China
In order to make people have more sense of gains in China, six new laws and regulations aiming to strengthen environmental protections, satisfy people's reading demands, reduce enterprises' burdens, protect people's rights during travel, build a credit system in the construction market, and guarantee food safety, took effect starting Jan 1.
New green tax law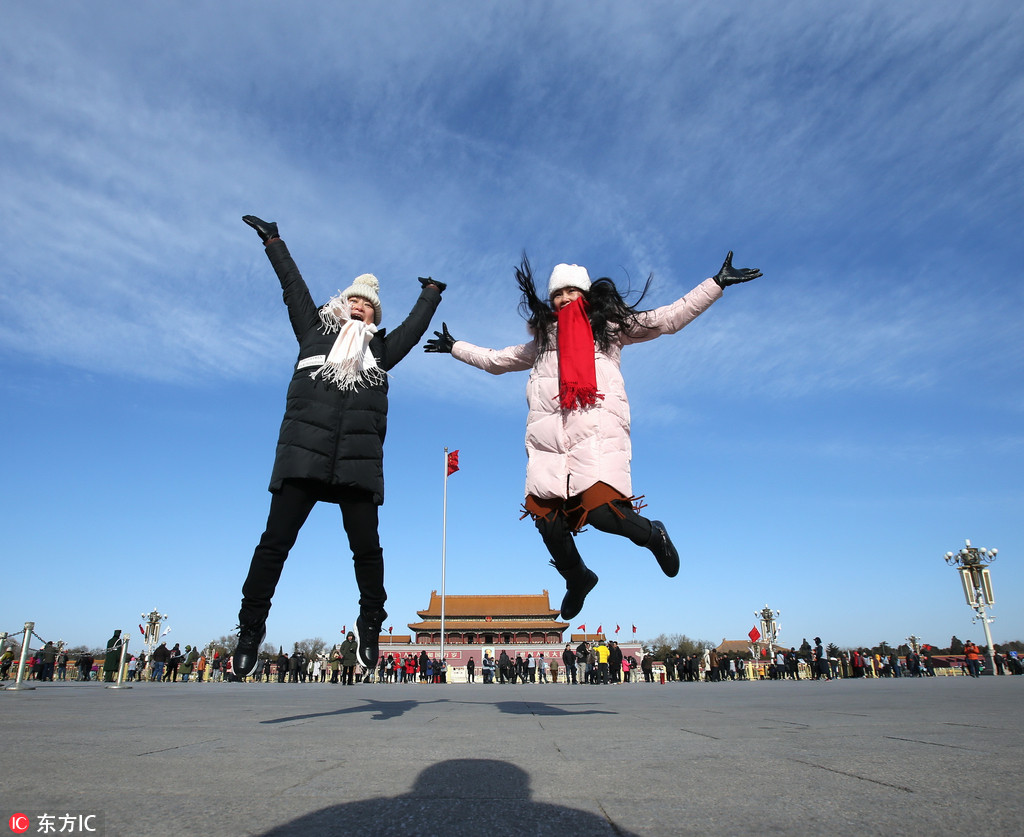 China started collecting a new green tax based on the Environmental Protection Tax Law that replaces the previous pollutant discharge fee.
According to the Environmental Protection Tax Law, which targets enterprises and public institutions that discharge listed pollutants directly into the environment, companies will pay taxes for producing noise, air water pollutants and solid waste.
Where tax rates are concerned, the central authorities will set upper limits and allow local governments to determine rates on their own.