British PM 'desperate' for China visit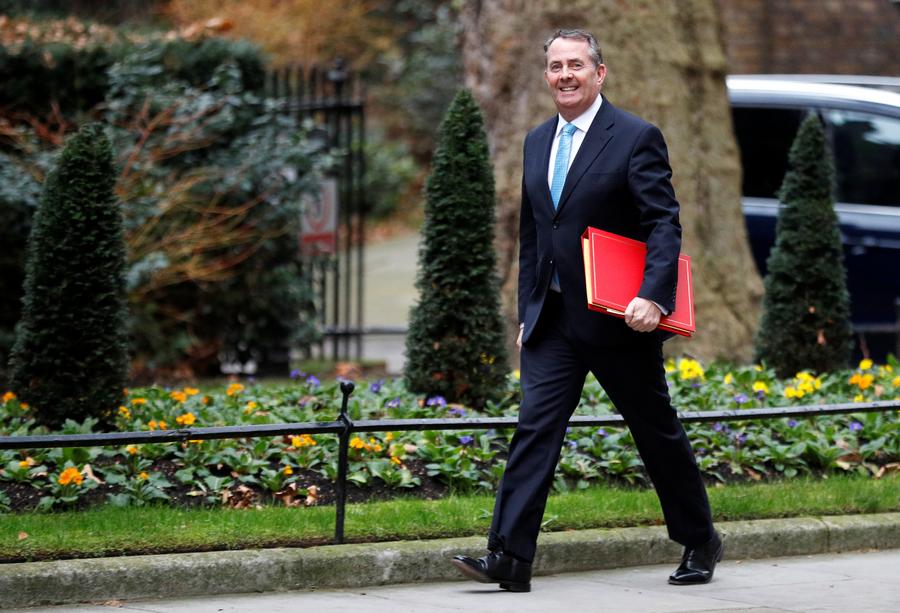 Liam Fox, Britain's secretary of state for international trade, says Prime Minister Theresa May is "desperate to get a visit to China".
Fox made the comment during his visit to China, which was aimed at boosting Sino-UK business links, telling Chinese media that May will be heading to Beijing.
"The prime minister is desperate to get a visit to China and, of course, that is something we're discussing at the present time," Fox said during an interview with Shenzhen TV News. "She will come after (French) President Macron, but we like to keep the best till last."
A Downing Street spokesperson said there will be a trip but didn't give further details.
According to Reuters, May is expected to visit later this month, accompanied by a business delegation, having delayed the trip, first because of the visit of United States President Donald Trump, and then because of the visit of Macron.
Fox told Shenzen TV News that the China-proposed Belt and Road Initiative offers great potential to British businesses, and opportunities for cooperation.
The Department for International Trade recently announced that up 25 billion pounds ($33.8 billion) of financial support, including loan guarantees, will be available for British businesses operating in countries covered by the Belt and Road Initiative.
The initiative aims to maintain economic growth in China and increase economic cooperation with countries around the world along key land and sea transport routes.
"I've been around a lot countries in Asia, many of them have said that they would like to have a British partner that would give them a better chance of getting business in the Belt and Road Initiative," Fox said.
The trade minister said it will be important for Britain to continue to be seen as a global trading nation after it leaves the European Union in 2019.
"We want to take a more global view, we want to lift our horizons and see the opportunities that exist," Fox said. "The IMF has estimated that 90 percent of global growth in the next 10 to 15 years will be outside continental Europe. Now, for economies like the UK, we need to be part of that growth, so we need to start to develop our own business opportunities but to also work in partnership."
Fox added that he hopes the trade and investment relationship will "move freely in both directions".
Last year, bilateral trade in goods totaled $74.34 billion, making Britain China's second-largest trading partner in the European Union, and China Britain's third-biggest trading partner, its third-largest source of imports, and the seventh-largest market for British goods, according to China's Foreign Ministry.
Statistics from the International Trade Department show that, in the same period, Britain exported 16.8 billion pounds of goods and services, making China the UK's eighth-largest export market.