China disruptive in good way at CES
Share - WeChat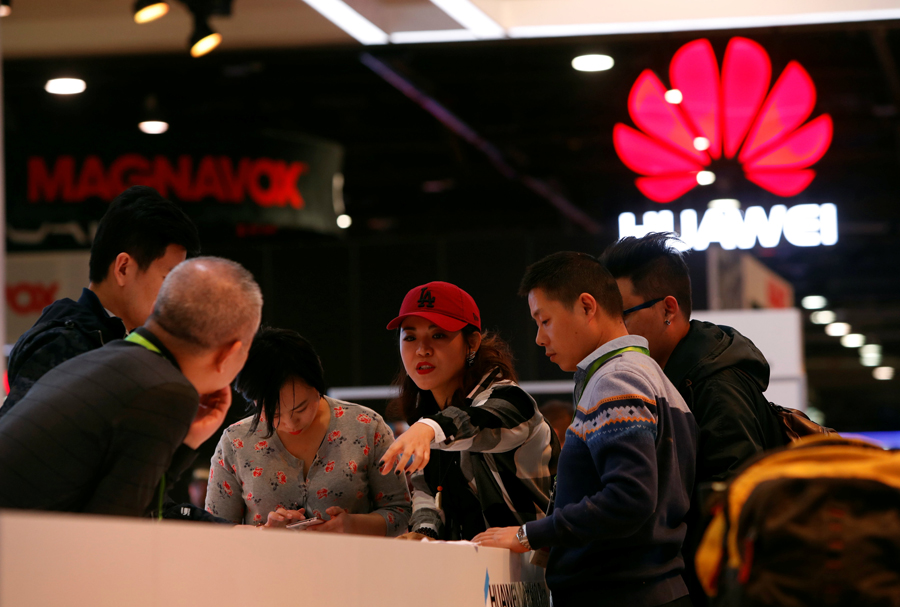 China has made headlines at this year's CES, which officially starts on Jan 9 in Las Vegas, not only because the nation has sent more than 1,500 companies and once again is the top exhibitor.
The disruptive technologies and innovation that Chinese companies have demonstrated at the annual show are now essential.
Chinese exhibitors account for more than one-third of the total participants at CES this year, which is a highly-valued platform through which Chinese products are introduced to the Western world.
"CES has a history of more than 50 years; it's already deep-rooted in China and among Chinese companies," said Lv Kun, chief representative of Qingdao, Shandong province. Over the years, she has led consumer goods manufacturers such as Hisense and Haier to CES.
Some startups this year, such as electric-vehicle manufacturer Byton, joined the long list of companies from China to unveil its first drivable model car at CES. "It's a global stage, and it brings in lot of opportunities and attention," said Byton CEO Carsten Breitfeld.
Chinese companies also are cutting a more distinctive and stronger presence by acquiring the center stages of the exhibition halls and convention venues and becoming used to the spotlight, where they can showcase their best and brightest ideas and products.
On Monday, Baidu held a large-scale event featuring its newest AI technologies, including autonomous driving platform Apollo and conversational AI platform DuerOS.
Lu Qi, Baidu's vice-chairman, group president and COO, led the presentation by asserting that "AI is changing the world, China speed."
Lu said there is a "structural advantage" in China to develop AI-related technology and innovation. "More data means more opportunities, and government policies are very supportive and enabling," said the former Microsoft senior executive.
Although the US maintains its top position, "the (technology and innovation) gap between China and the US is getting closer, very fast", he added.
Liu Zihong, founder of Royole, which had specialized in human-machine interface technologies and flexible displays since 2012, now operates a team of 1,600 members from 16 countries and has established headquarters in Shenzhen.
A Stanford PhD, Liu chose to return to China to start his business from scratch. "Our research team owns a total of 1,600 IP patents, and we emphasize the value of technology and innovation," he said.
In 2016, Royole introduced the world's first curved car dashboard based on flexible electronics. The company's 1.1 million-square-foot flexible display mass production campus was completed in Shenzhen the same year.
Royole, which has won many global awards for its technology innovation and fast growth - such as the 2017 Young Global Leader from the World Economic Forum, CES 2017 Innovation Award by CTA and the Best of CES 2016 by Thomson Reuters - positions itself as a startup that encourages innovation. It completed series Pre-D funding in October 2016, with a market valuation of $3 billion, making it one of the world's fastest-growing tech startups.
Unlike in previous years when many Chinese companies chose to stay in corner booths and were clumsy at marketing, more Chinese exhibitors are confident and know how to communicate, said Joana Wei, an investor based in Palo Alto, California.
"I told our team to pitch for the best spot at the exhibition hall and arrange a spacious display of products," she said, referring to one of the companies she has financed, AntVR.
"Our booth space is almost the same as Google's this year," she said.
Contact the writers at junechang@chinadailyusa.com