Gaming glory a click away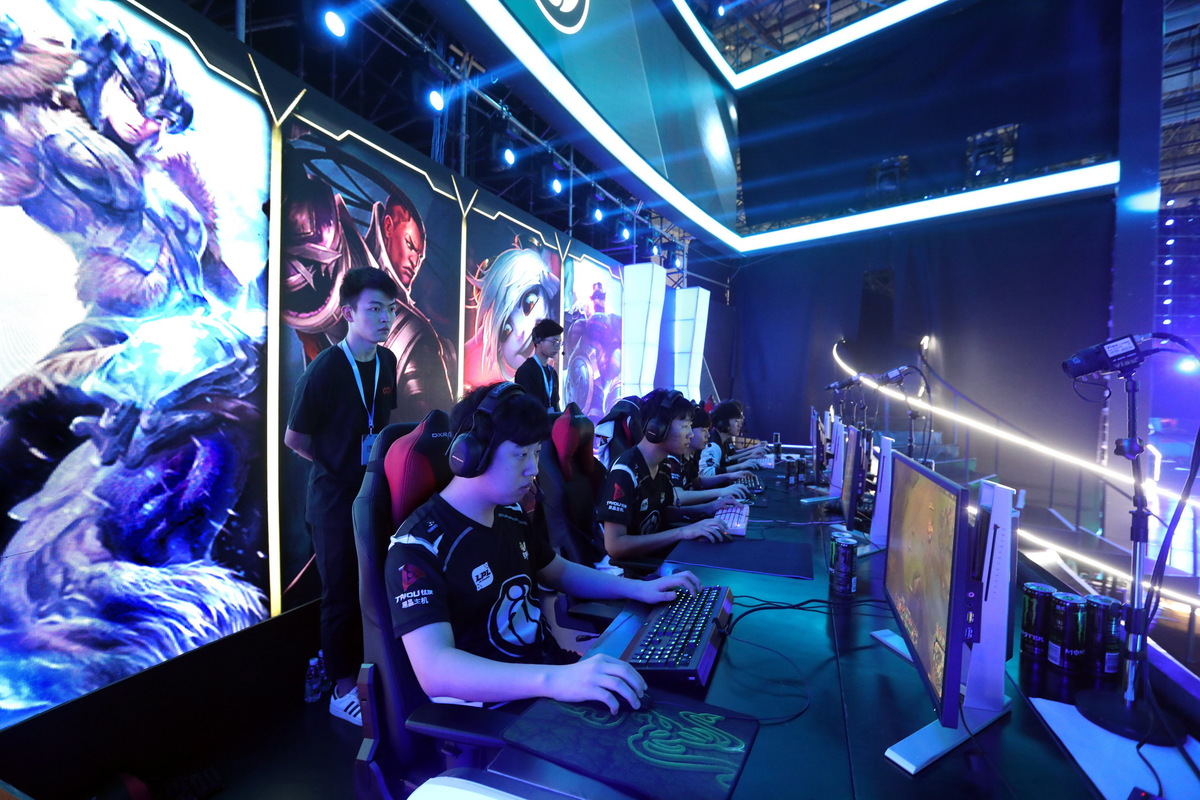 China's thriving e-sports industry achieved several milestones in 2017, as the competitive gaming sector continued to take the nation by storm.
The 11,000 boisterous fans who showed up for the Dec 24 fall season final of the King Pro League (KPL) competition, based on Tencent's homegrown hit King of Glory, provided a perfect snapshot of how and why e-sports is sweeping the country.
In addition to the live crowd, hundreds of millions of other gaming enthusiasts watched online as the QGhappy team completed a clean sweep of 2017's titles by beating team XQ to win 1.2 million yuan (around $182,000) in Shenzhen, Guangdong province.
King of Glory has amassed 200 million registered users since its launch in 2015, and the KPL's live broadcast, video and other media content notched a staggering 10.3 billion views last year.
While the KPL's spring season live broadcasts were viewed 2.68 billion times, the live broadcasts of the fall season were viewed 3.6 billion times-a 33 percent increase within six months.
But that's just the tip of the e-sports iceberg.
According to the 2017 China Game Industry Report released by Penguin Intelligence in June, the market value of China's e-sports sector reached 20 billion yuan (about $3 billion) generated by gamers' spending, copyright distribution, merchandizing and e-commerce. And the number of registered online gamers jumped to 220 million in 2017 from 170 million in 2016.