70-year-old villager devoted to painted clay sculpture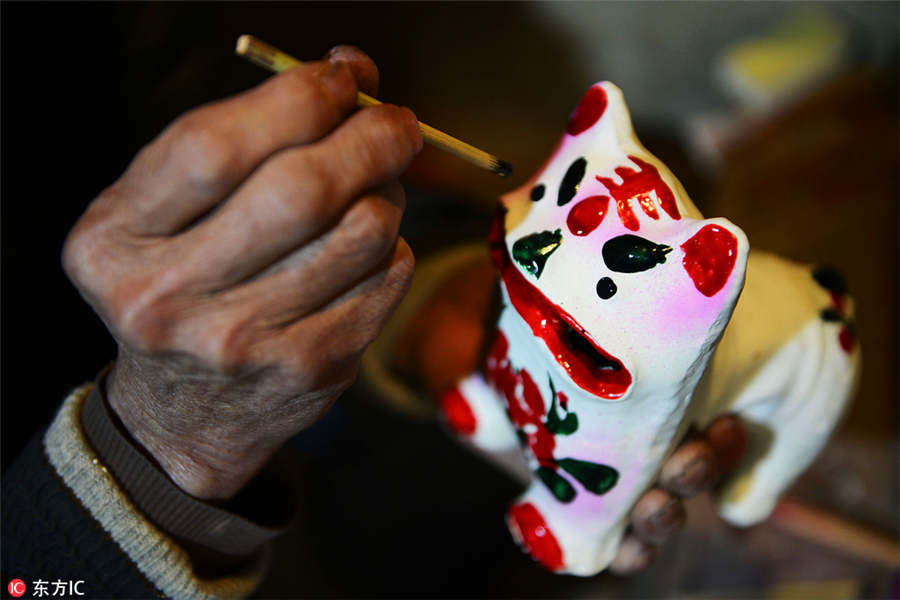 Wei Zhaozhong, a nearly 70-year-old villager in Shandong province, started to learn the technique of making painted clay sculpture from his father at 15. After inheriting his father's skill, Wei also designed a new type of tiger clay whistle which can make sounds. The clay whistles made by Wei are colorfast, durable, and sound loud when blowing.
Wei is the only one who still sticks to the handicraft among the five brothers. In more than 50 years, Wei has made over 100,000 painted clay sculptures. Wei was recognized as a representative inheritor of the intangible cultural heritage painted clay sculpture in 2013.