Rural vitalization strategy, timeline unveiled
Share - WeChat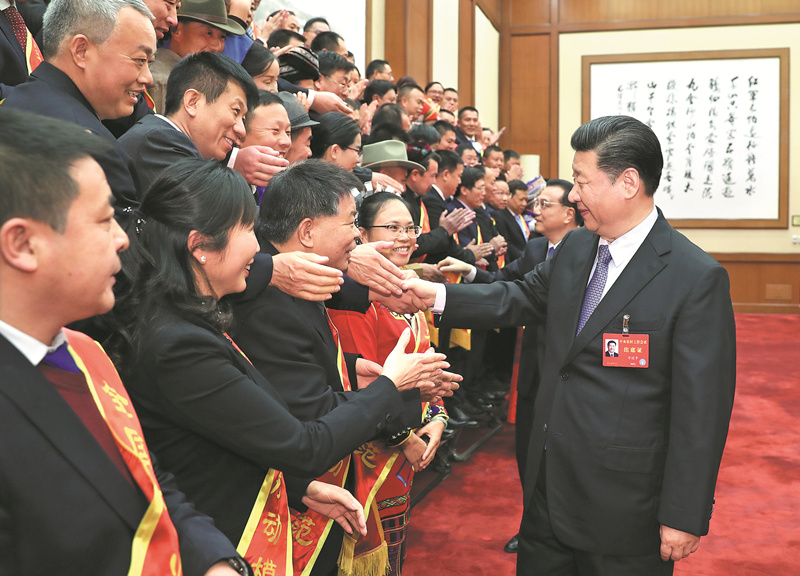 The key to vitalize rural areas lies in the Party leadership, and the Party should always take charge of the general picture while coordinating all the departments involved, the meeting release said.
To carry out the strategy, it is also necessary to formulate plans for rural vitalization and roll out several major projects, plans and actions, it said.
Rural vitalization should be pursued in an unhurried manner, with an emphasis on quality instead of speed, according to the conference.
Despite sound progress in agricultural and rural work, China still faces a development gap between its urban and rural regions due to a lack of quality and efficiency in agriculture and a lack of sustained growth in farmers' income.
The conference called for more effort to advance integrated urban-rural development, with more focus on improving infrastructure, education and public services in rural areas.
Also China must boost harmony and coexistence between humans and nature; inherit, develop and enhance farming civilization; innovate in the rural governance system and eradicate poverty, according to the statement.
The conference also highlighted the importance of establishing a strong team of public servants in the rural areas. Sending public servants to grassroots rural areas should be an important way to train officials and the country needs to have a rural work team with sufficient knowledge about agriculture and a love for the countryside and farmers.