China to forge international consumption hubs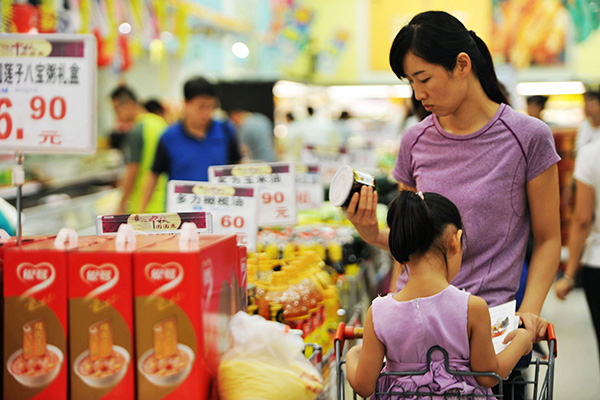 China has set a goal to establish a batch of international and national consumption cities within three years, China News Service cited an official as saying Monday.
China lacks international consumption hubs on the level of London, New York or Paris, said Chen Guokai, director of the Market Operation Department of the Ministry of Commerce.
While developing some cities into national centers for consumption, the government plans to conduct pioneer projects to forge eligible cities into international centers for consumption, he noted.
Duty-free businesses will be promoted to add more convenient shopping experiences for inbound and outbound consumers, Chen said.
Large-scale e-commerce platforms will be encouraged to cooperate with international brands, and premium commodities and services will be introduced to satisfy mid- to high-end consumer demands.
This is part of China's consumption upgrading program to be launched in 2018 in order to enhance the contribution of consumption to economic growth.
The project features six aspects: creating service centers facilitating consumption for urban and rural residents; giving full play to the leading role of business districts in consumption; building new international platforms for consumption; promoting green consumption; setting up modern supply chains and creating a trustworthy consumption environment.
Consumption has contributed 64.5 percent of economic growth over the first three quarters of 2017, according to the National Bureau of Statistics.
Hu Xinyi contributed to the story.