Winter Naadam held near Xanadu preserves ethnic culture, sports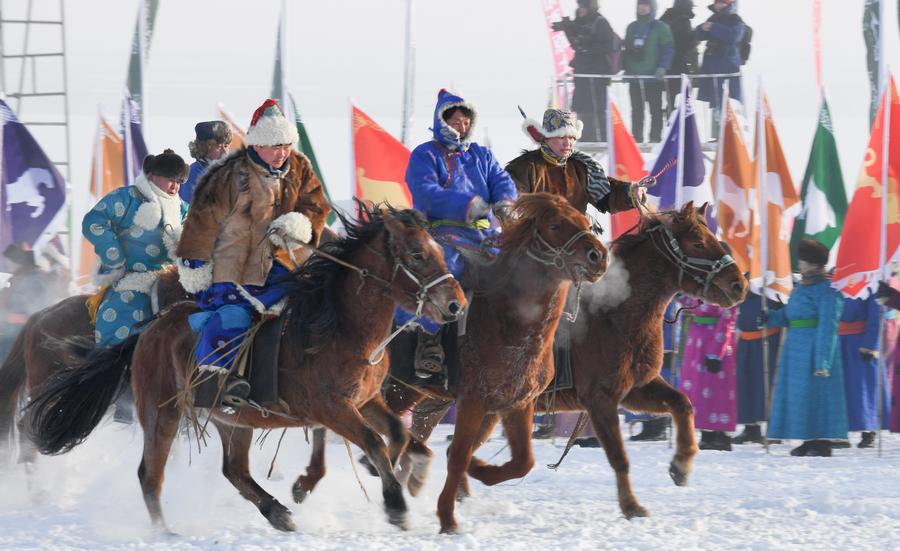 Riding camels on the grassland covered by snow, a dozen of ethnic Mongolian herdsmen took part in a camel race Sunday at the ongoing Winter Naadam Festival in Zhenglan Banner, Xilingol League, northern China's Inner Mongolia autonomous region.
About 400 kilometers away from Beijing, Zhenglan Banner has a World Heritage site Xanadu, or Yuan Shangdu ruins. It was one of the two major capitals of the Yuan dynasty with the other in today's Beijing.
"To my surprise, camels are pretty handy for traversing the snow-covered grassland," said Kong Ziming, a visitor from Beijing. "I often drive here in summer, but winter Naadam showed more traditional sports and custom of ethnic Mongolians."