Artist uses paper-cutting to tell Mulan story
Share - WeChat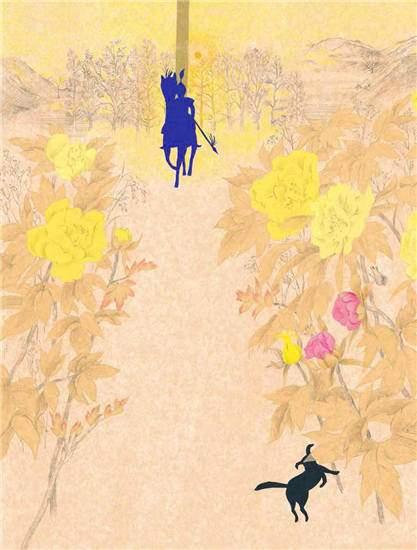 This isn't Yu's first successful foray bringing Chinese works to the international market.
She worked with Chinese writer Cao Wenxuan on Smoke, which won the Nami Concurs 2017 Purple Island Award and was a highlight of the Serbia International Book Fair.
Chinese publishers often pair internationally acclaimed illustrators with Chinese authors to enhance books' appeal overseas.
Yu is meticulous.
She cut nearly 20 versions of the cover image of Mulan on horseback before perfecting it.
The illustrator carries a notebook everywhere she goes to jot down observations and experiences in words and sketches.
She invites people she meets to add something to the notebook and uses these as her inspiration in her drawing room.
"It's my 'passport' to the world," Yu says.
China Children's Press and Publication Group editor Ke Chao says: "Yu is so hardworking, amusing and curious as an illustrator that working with her influences you and your outlook toward many things."
Yu taught in a primary school for two years before obtaining a Bachelor of Arts in Chinese painting and contemporary-art design from Nanjing Normal University.
"I've always longed to draw and create," she says.
Most Popular