The top 7 consumer trends from Tmall big data
The increasing demand for products to help raise two children has become a trend indicated by big data during the Singles Day shopping festival, according to a report by Yang Jian, vice-president of AliResearch.
More people are interested in "self-heating", semifinished and "ready to eat" food, as their pace of life increases, said Yang at the "See China" summit, which aimed at using big data to analyze new economic trends and future patterns.
Yang summarized seven consumer trends in clothing, eating, living, use, exercise, entertaining, and raising children by analyzing Tmall big data reflecting buying behaviors during the Singles Day shopping gala.
The population of Chinese people born between 1995 and 2016 has reached 378 million, accounting for 27 percent of China's total population. These people, who are called Generation Z or the post-1995 generation, have demonstrated strong consumer power, Yang emphasized at the summit co-organized by AliResearch and Guanghua School of Management, Peking University.
Let's take a look at the top seven consumer trends revealed by Tmall big data.
1 Clothing: Mixed colors and patterns are fashionable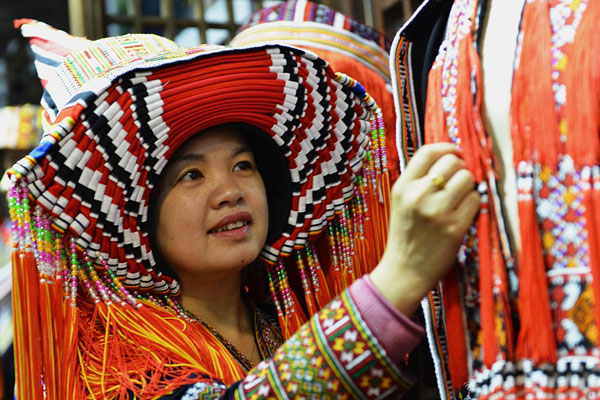 Tmall big data during Singles Day shopping festival indicated that multicolor searches increased by 134 percent; additional purchases of asymmetric folk embroidery increased by 360 percent; and the number of people saving products with mosaic elements increased by 110 percent.