Dongba literature donated to National Museum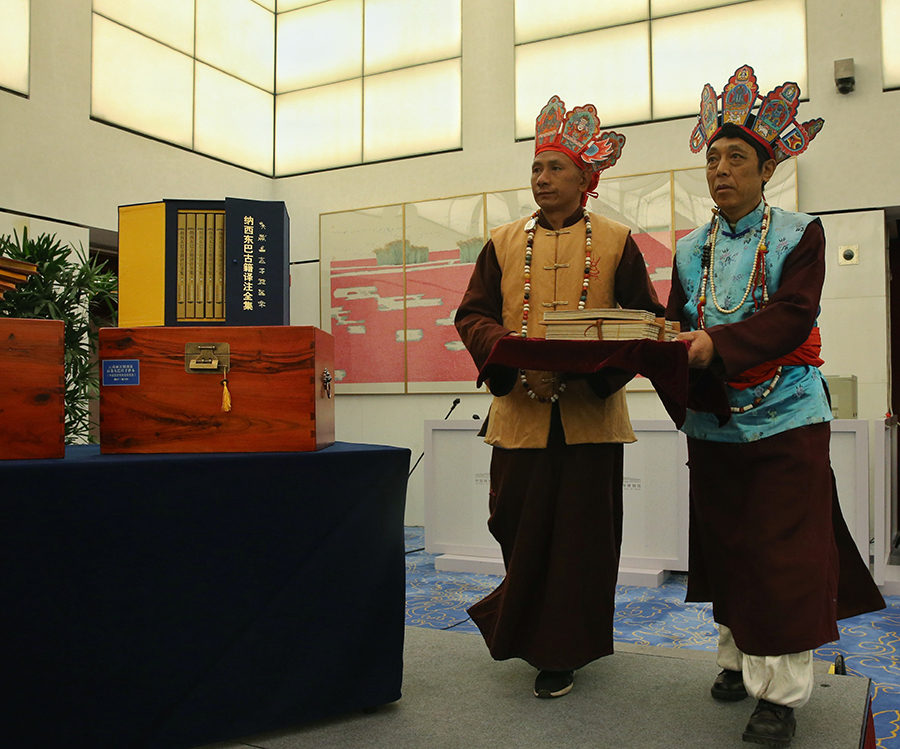 The National Museum of China in Beijing recently received a donation of 150 volumes of ancient Dongba literature from the Lijiang city government of Southwest China's Yunnan province.
Dongba literature uses handwritten pictographic scripts. It chronicles the ancient customs and cultures of the Naxi people, who now live at the juncture of Yunnan and Sichuan provinces, and the Tibet autonomous region.
One hundred Dongba manuscripts were included in UNESCO's Memory of the World Register in 2003.
The donated collection includes those manuscripts and recently discovered documents. It provides fresh angles to decipher Dongba culture and safeguard this heritage.