Li Ka-Shing's VC firm initiates first Hong Kong investment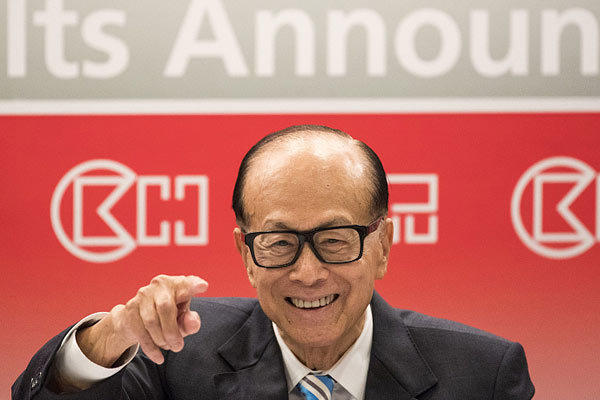 Horizons Ventures, founded by Hong Kong's richest man Li Ka-Shing, led a Series Pre-A round investment in artificial intelligence startup Fano Labs, marking its first investment in a Hong Kong-based company, according to US tech media TechCrunch on Monday.
Having invested in Razer, Improbable, Facebook, Zoom, Blockstream and Slack, the Hong Kong-based venture capital firm focuses on innovative companies and disruptive technologies. As to Fano Labs' deal, no financial details have been revealed.
Prior to this round, the company has been backed by the University of Hong Kong, angel investors, Hong Kong Science Park (HKSTP) and the Innovation and Technology Commission of the Hong Kong Special Administrative Region, as an official news release showed on Fano Labs' website.
Founded in 2015, Fano Labs is a spinoff from the University of Hong Kong and operates both in Hong Kong and the mainland. By processing and analyzing speech and language, Fano Labs provides services for managers with call reviews.
The news release said that the funds raised in the round will be used to help Fano Labs expand the Chinese call center industry, where various Chinese dialects and managers' limited time impede the efficiency of dealing with a large number of calls recorded for legitimate matters, performance evaluations and checking customer feedback.
Up to now, Fano Labs could handle Cantonese, Sichuanese, English and Mandarin, and has clients including property developers, utility companies and telecommunication companies.
"Horizons has a heritage of investing in industry-shaping speech and NLP technologies starting from Siri, Viv, and now Fano Labs. We love deep-tech companies that apply this AI power to improve critical human communications problems. Fano Labs' solution for multiple dialects allows for this rewind of the Tower of Babel story," Horizons Ventures' Phil Chen said.