Miao embroidery helps people move out of poverty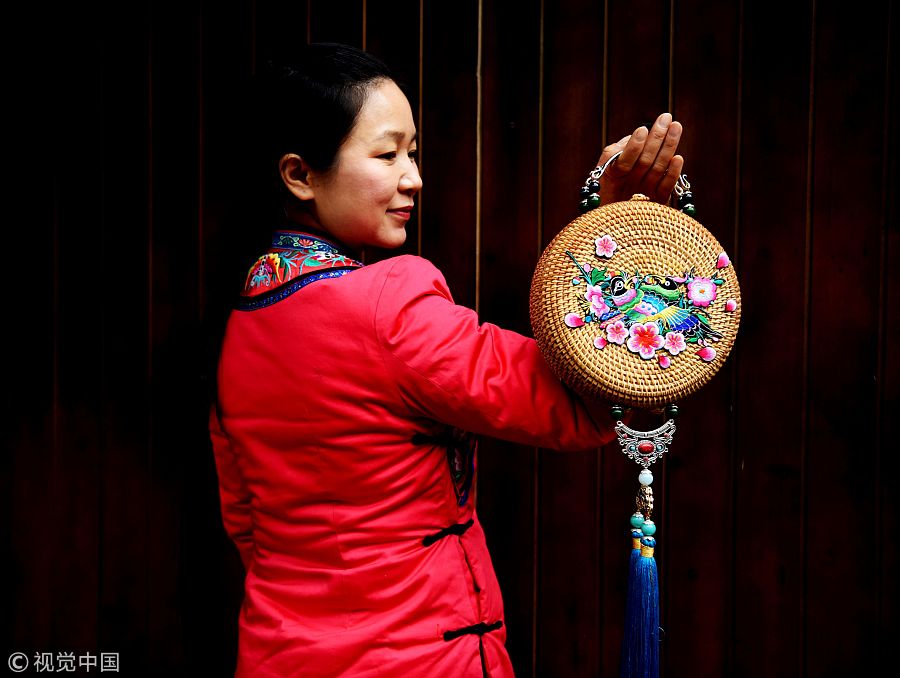 Miao embroidery is helping people get rid of poverty in Youzhou ancient town, Taohuayuan street, Youyang Tujia and Miao autonomous county of Chongqing, Southwest China.
Chen Guotao, a master of Miao embroidery, teaches the traditional handicraft to people who come from poverty-stricken families so that they can make money by embroidering at home.
Miao embroidery is a unique art with a long history in China and with diversified styles Miao embroidery products are easily sold out in the market. Miao embroidery making has become a new path to a better life for local people.