Songs of solace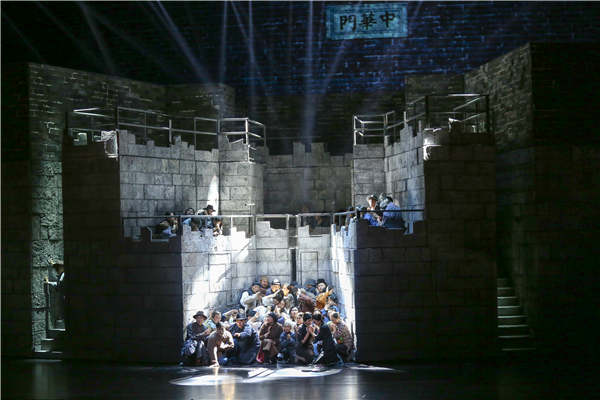 The atrocities perpetrated in Nanjing by Japanese forces 80 years ago are now the subject of an opera directed by Elijah Moshinsky. Chen Nan reports
The Diaries of John Rabe, the first original opera produced by the Jiangsu Center for the Performing Arts premiered in Nanjing on Dec 13, the memorial day commemorating the 80th anniversary of the Nanjing Massacre.
On Dec 13, 1937, the Japanese army occupied the city of Nanjing, the provincial capital of Jiangsu and the then capital of China, during the War of Resistance Against Japanese Aggression (1931-45). For the next six weeks, more than 300,000 Chinese people were indiscriminately killed by Japanese troops.
The atrocities were captured in the wartime diaries of John Rabe (1882-1950), a German businessman credited with saving thousands of lives during the massacre, and an individual likened to Oskar Schindler, the German industrialist who saved hundreds of Jews from death in Poland in World War II.
The opera has been running for three continuous nights at the venue, which opened its doors this August. Under the baton of Lyu Jia, the Macao Orchestra performed the opera, which was written by scriptwriter Zhou Ke and composed by Tang Jianping.