AIIB OKs $250m loan for Beijing's natural gas project
Share - WeChat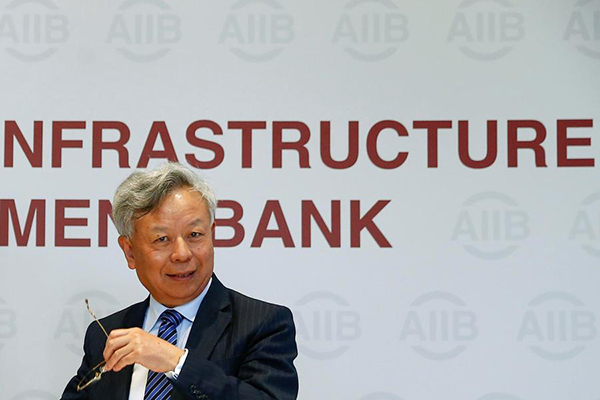 The Asian Infrastructure Investment Bank announced on Monday a $250 million loan for a natural gas project in Beijing to support the ongoing process of coal-to-gas conversion and to improve air quality in the Chinese capital city and its neighboring region.
Scheduled for completion in 2021, the project will help reduce China's coal use by about 650,000 metric tons annually through connecting about 216,750 households in about 510 rural villages to the natural gas distribution network, the Beijing-based multilateral financial institution said in a statement.
The project is AIIB's first corporate loan and first investment in China. It will be carried out by the Beijing Gas Group Company and will involve construction of natural gas distribution networks and low pressure gas pipelines and household connections.
"China's commitment to reducing its reliance on coal will change lives and improve the environment, and that is why we are investing in a project aligned with their ambitious plan," said AIIB President Jin Liqun.
"With our unwavering commitment to helping members meet their environmental and development goals, especially their commitments under the Paris Agreement, it is only fitting that our first investment in China will introduce sustainable infrastructure that will reduce greenhouse gas emissions and help vitalize one of the most important economic hubs in Asia," Jin said.
D.J. Pandian, vice-president and chief investment officer of AIIB, said the project will enable parts of rural China to transition off coal which will have a marked impact on the quality of life for Beijing's residents.
The project also demonstrated AIIB's commitment to helping members transition to cleaner sources of energy and AIIB's focus on enhancing the economic and social viability of Asia, Pandian added.