Videos, KOLs make apps profitable
Share - WeChat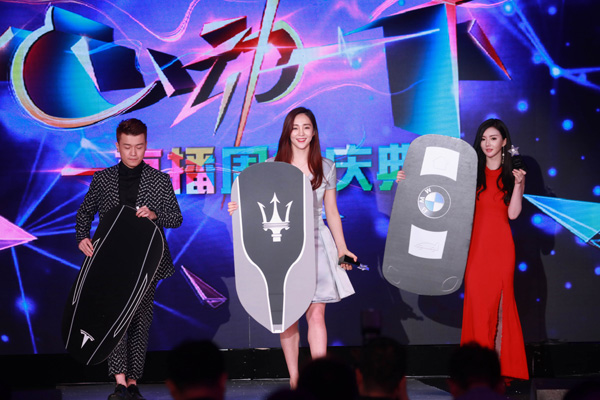 Yixia Tech, a Beijing-based firm that operates Yizhibo, an online video service in the mold of YouTube, has teamed up with Chinese social media giant Weibo to add a new dimension to the world of app-based business.
It has added new interactive features to its video content and offers access to key opinion leaders or KOLs.
The move follows rising popularity of livestreaming and short videos among the millennials.
Venture capital has been chasing firms specializing in such formats, creating several unicorns (startups that grow into businesses with valuations of over $1 billion or more each).
Yixia Tech is one such unicorn. Sina, the parent of Weibo, a Twitter-like app, has been one of its early investors, having backed it in 2013 when Yixia was still a fledgling startup.
Yixia launched Yizhibo's livestreaming service on Weibo in May 2016. When users log in to Weibo, they can easily start to livestream their day by simply clicking/tapping on the Yizhibo icon at the bottom of the user interface.
Sina's financial report for the third quarter of 2016, the latest one available, shows that Yixia's ad revenue topped $156.7 million, up 48 percent year-on-year, while daily active users have grown to 132 million, up 32 percent year-on-year.
Zhao Xiaomei, a London-based Yizhibo user, said the video function has made the social media app much more fun.
"Owing to time-zone difference, I don't get much chance to interact with my friends online through Weibo," she said.
"So, I spend lots of time watching their videos and livestreamed content on Weibo to kill time. And the best part is, I don't have to turn on another app or switch between two apps from time to time because they are on the same user interface now."
Yizhibo is one of the biggest livestreaming platforms in China with 59.7 million registered users. According to a report by Analysys, a Beijing-based internet consultancy, 32.7 percent of internet users have registered on Yizhibo, making it the top livestreaming app in the second quarter of this year.
Miaopai, a Yixia Tech app that facilitates sharing of short videos, has associated with Weibo since 2013. According to Miaopai, 90 percent of its traffic comes from Weibo users. The video content has helped Weibo to create a number of KOLs such as Papi who boasts 25 million followers.
According to a research report from QuestMobile, a data service firm, Miaopai has over 310 million active users now, placing it at the top of the short video app heap.
Weibo has recognized that embedded video function is an asset. Cao Guowei, CEO of Sina, said: "The growth of the user number partially benefits from the optimization in short video users' experience."
Wang Gaofei, CEO of Weibo, said: "The strong growth in user numbers indicates that the short video and livestreaming formats are booming."
Yixia and Weibo will seek to ride that boom by associating with celebrities. In August, Yixia signed up top celebrities such as TFBOYS, the hot teenager band, as its "future officers". Last year, the company named Zhao Liyin, a popular actress, as its vice-president.