Russian Yuskov sets world record in 1,500m speed skating
Share - WeChat LOS ANGELES - Russia's Denis Yuskov broke the men's 1,500m world record en route to winning the event's title at the World Cup speed skating in Salt Lake City, the United States on Saturday.]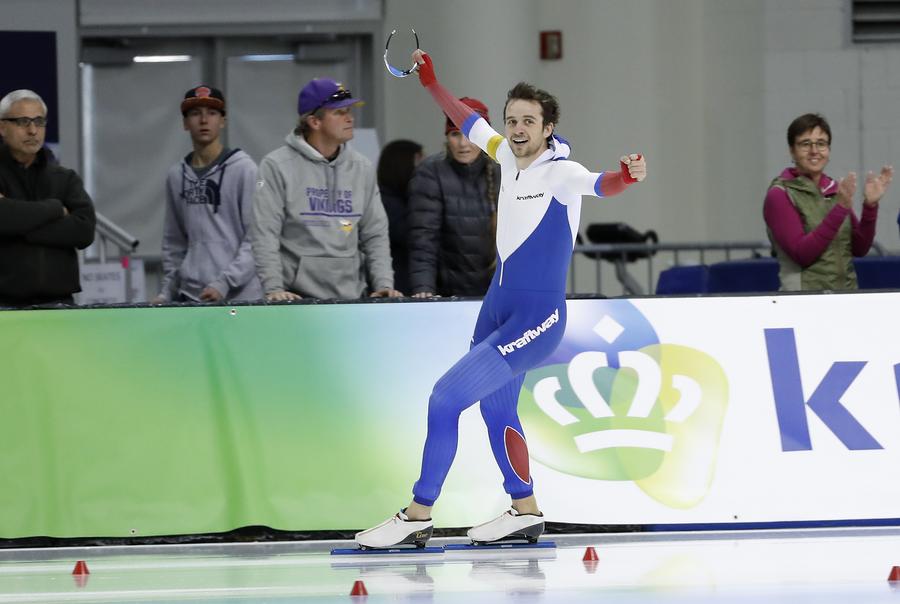 The three-time world champion, 28, clocked one minute, 41.02 seconds at the Utah Olympic Oval to upgrade the previous mark of 1:41.04 set by himself at the same track eight years ago.
Dutch skater Koen Verweij was the second with a time of 1:41.63, while his countryman Thomas Krol sat on the lower podium in 1:42.63.
On the same day, Japanese Miho Takagi and Nao Kodaira extended their winning streaks in the women's 1,500m and the 500m respectively, and Ruslan Murashov of Russia won the men's 500m with a second fastest time in the world.
Francesca Lollobrigida of Italy won the women's mass start event, while China's Guo Dan took the silver, and the men's mass start gold medal went to South Korea's Lee Seung-Hoon.