Scents from the maze
Share - WeChat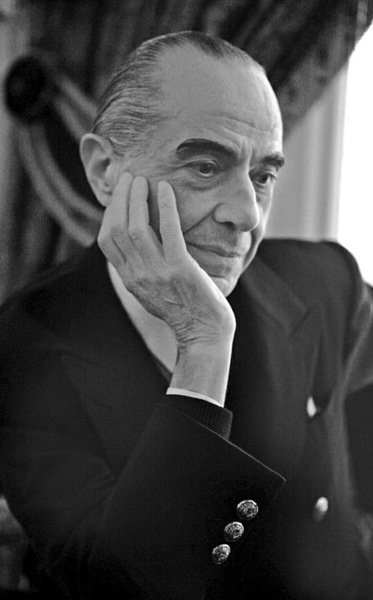 World-renowned French perfumer Serge Lutens unlocks his enigmatic labyrinth of inspiration and creation in this exclusive interview with China Daily Lifestyle Premium.
Aesthete, poet, alchemist, wizard… there's no shortage of words to describe the 75-year-old master perfumer Serge Lutens. Indeed, for half a century, this multi-talented artist has delved into numerous lines of work. Initially a photographer for fashion magazines such as Vogue, Harper's Bazaar and Elle in the '60s, later that decade he was commissioned by Christian Dior to create its first make-up line.
In the '80s, he was the man behind Shiseido's image strategy and put the Japanese cosmetics brand on the international scene. Ultimately, he unleashed an olfactory storm when he released his first exclusive perfumes under his own name in 1992. His luxurious unisex scents-with enigmatic names including Féminité du Bois, Ambre Sultan, Fille en Aiguille and De Profundis-hold a special place in modern perfumery.
Your shop, Les Salons du Palais Royal, is a unique and enchanting place-a world that can be seen, felt and smelled. What does this house of perfumes reveal about its creator?
The Palais Royal was created 25 years ago. Besides marketing, it was a personal vision that set a precedent, as you may know. Obsession, love, passion and creation are not a matter of activity, but passivity. We have no choice, they act upon us; we are under their power.
How do people coming in perceive this place? I can't tell. As for myself, I am no longer the person I was when I created this shop. Anyway, the crucial thing in that story is that it initiated the quest for my own identity through fragrance and the Arab world.
The garden of the Palais Royal, your riad in Marrakech (where he has been living for more than 20 years), a fragrance laboratory and even your exclusive bottles of perfume are all enclosed spaces that seem to harbour some mystery. What's your relationship with enclosures?
It's the same one that everyone has with the origin. The first enclosure is the uterine wall; one takes shape inside it. What the mother feels, how she lives or refuses to live will have such a great influence on the germination that it will imbue us forever.
Maybe it's this natural enclosure that I reproduce-for instance, with the Palais Royal gardens, around which you can walk, endlessly retracing your steps. This is probably a part of my story.
As for the house, I'm inventing in Morocco-it is also exterior to me.
I'm the one who looks at the enclosure, looking at my own confinement like a voluntary prisoner, happy to be in jail. Protected, but outside, contemplating the jail with envy.
Most Popular