China willing to share science breakthroughs with the world
Share - WeChat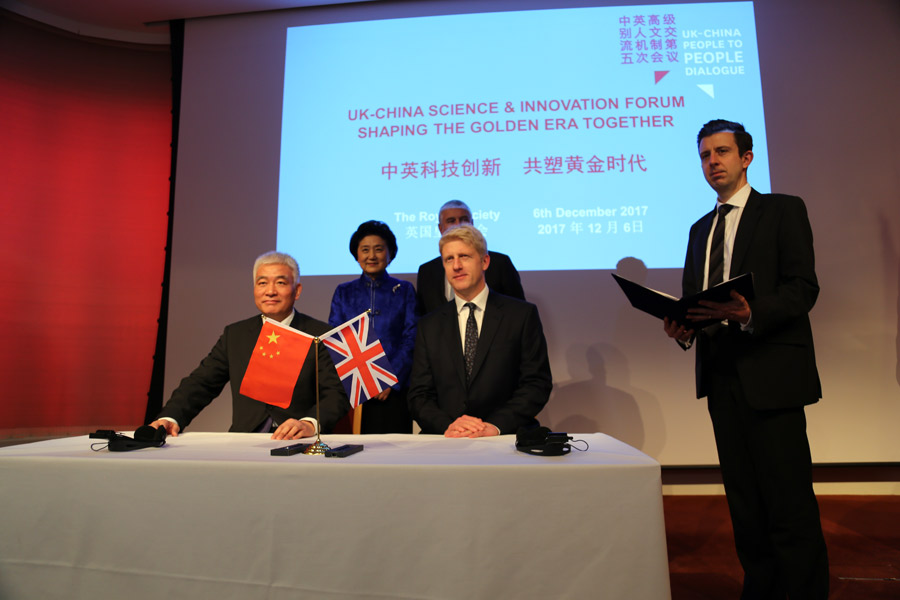 China is willing to share its achievements in scientific innovation with other countries, in order to improve the world economy and address international challenges, Liu Yandong, the nation's vice-premier, said in London on Wednesday.
"We encourage and help foreign R&D institutions to take part in China's science and technology projects, actively participate in large-scale international research cooperation programs, and welcome outstanding talents from all over the world, including Britain, to China's innovation and entrepreneurship," she said while meeting representatives from both nations' science sectors at the UK-China Science & Innovation Forum in London.
Liu, who is on an official visit to the United Kingdom, said China will import $8 trillion of goods and absorb $600 billion in foreign investment during the next five years, while the nation's total outbound investment will reach an accumulated $750 billion.
"There will be more opportunities for cooperation with China, for all the countries, including the United Kingdom," Liu said.
Following her speech at the forum, which was themed Shaping the Golden Era Together, Liu and Prince Andrew witnessed the signing of Memorandum of Understanding documents for the UK-China Joint Strategy for Science, Technology and Innovation Cooperation.
Prince Andrew said: "The world is becoming a smaller place because we can communicate across it, travel across it, and meet across it. And if there are ways to be able to collaborate and cooperate with other great scientific nations, such as China, then I think we should make every effort to try and make those alternatives work for both of us."
He wished British and Chinese collaboration every success and said "we are in a golden era, let us make the effort to make it more golden as time goes by".
Jo Johnson, the UK's minister of state for universities, science, research and innovation, said: "This strategy, the first of its kind, between China and another country, is an important step forward in our bilateral relationship. It is a central part of the UK-China bilateral relationship, underpinning our mutual commitment to drive growth and tackle global challenges through science and innovation."
He said it will focus activities and resources in strategic areas and support partnerships between academics, researchers and businesses, in both countries.
The strategy highlights priority areas, including life sciences, food security, renewable, energy and environmental technologies, and outlines cooperation mechanisms, including an annual flagship program that will focus on agricultural technologies.
The UK is more committed than ever to investing in science and technology, Johnson said, noting that the government had announced an additional 4.7 billion pounds of investment in science and innovation in the 2016 Autumn Statement, the biggest such increase since 1979.
And last month, an industrial strategy white paper committed the government to spend 2.4 percent of GDP on R&D by 2027.
On Tuesday, Liu met Prime Minister Theresa May in Downing Street where she said the 19th National Congress of the Communist Party of China had boosted the Sino-UK relationship and noted that the Belt and Road Initiative offered new opportunities for cooperation.
May extended her congratulations on the successful National Congress and said Britain attaches great importance to the vision and goals of China's development, as proposed by President Xi Jinping.