Have the wheels come off the bike-sharing industry?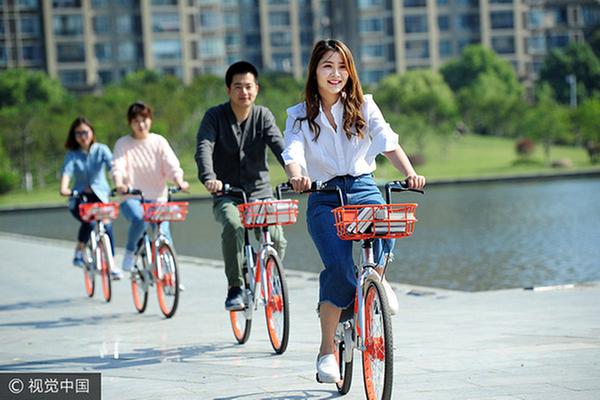 People ride Mobike's shared bikes in Hefei, Anhui province. [Photo/VCG]
It is always painful to see something useful being turned into rubbish, and that may be the tragic fate shared bikes are embracing.
Less than one year after shared bikes were introduced in major Chinese cities to solve the last-mile problem for commuters, they are quickly degenerating from a new lifestyle, a symbol of fashion for the urban young people, into eyesores, and even public nuisances, on the streets.
You can see the chaotic scenes no better than close to bus stops and subway stations, where shared bikes of all colors and designs are parked, in such random and jammed ways that they become roadblocks on sidewalks for pedestrians. In my neighborhood, security guards, answering residents' complaints, once heaped a dozen shared bikes they had cleared from the community like scrap steel at the entrance of the compound, which basically rendered them out of use. Now a no-entry sign for shared bikes has been erected there.
Vandalism on a much larger scale is happening elsewhere. I have seen many times on the street shared bikes with their seats missing, wheels twisted or locks broken, obviously a result of purposeful damage. In Beijing's Dongcheng district, more than 30 shared bikes were discovered in mid-June dumped underwater within a 1.4 kilometer section of a river, Beijing Morning Post reported.
Vandalism is against the law and those convicted of damaging large quantities of shared bikes face sentences of up to three years in prison. While saboteurs must be condemned and punished according to law to guarantee the smooth development of the sharing economy, bike-share companies shall also re-examine their own strategy, which already makes the industry look unsustainable.
More than 20 million shared bikes have already been put into the market by more than 50 companies in China, and many more are in the pipeline, according to the Economic Observer. Mobike and Ofo, the two largest players, have recently completed their latest round of financing worth $1.3 billion. Yet none of the companies in the industry have made any profits, the newspaper said. Actually, the returns, 1 yuan (14 US cents) or even less per use, can hardly cover the huge costs involved in maintenance and operation.
As the annual demand for bicycles in China is only around 20 million, according to the China Bicycle Association, the continuous influx of shared bikes, in addition to those for private use, means that supply has far surpassed demand in the market. This has led governments in many cities, such as Zhengzhou, Guangzhou and Fuzhou, to request bike-share companies stop flooding the market with their bikes since July.
This is necessary, given the high rate of damage done on shared bikes and their operators' reluctance to fix them due to the high costs involved, risk posing a huge environmental problem for society. According to a recent report by Penguin Intelligence, an internet data analysis agency, more than 30 percent of Ofo bikes and over 20 percent of Mobikes are damaged somewhat and need repairs. This, in addition to normal wear and tear in the years to come, and the low rate of recycling due to the low price of scrap steel, at around 1,300 yuan per metric ton, means hundreds of thousands of tons of waste steel will be dumped on our streets each year very soon.
What lures bike-share firms into the market may be the money users have to deposit in their accounts when they register to use the bikes, which ranges from 99 yuan to 299 yuan. As the number of users in China has surpassed 100 million, the billions of dollars in deposit money may bring huge returns for bike-share operators in the capital market when they use it to invest elsewhere.
No one knows how long the cash-burning game by bike-share companies can last. History proves that no company can prosper without a sustainable profit-making model. After all, only when the tide goes out do we discover who has been swimming naked.