CSRC to maintain regular pace of IPOs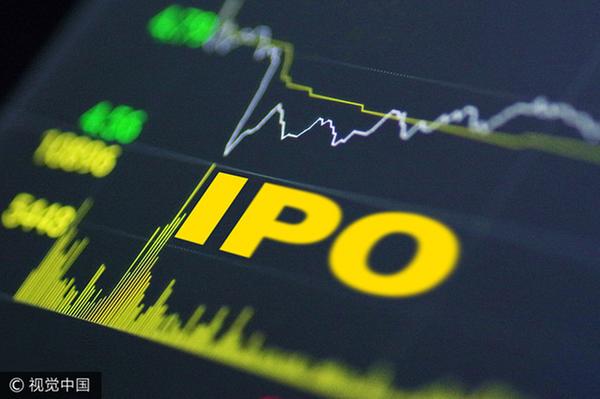 China's top securities regulator said on Wednesday that it will maintain a regular pace of approving initial public offerings to help companies raise funds and allow the capital market to better serve the economy.
In a statement issued after a meeting of the China Securities Regulatory Commission, the regulator said it will strengthen the review of IPO applications to ensure the quality of new share sales while maintaining the "normalization of IPOs".
The CSRC has accelerated the process for IPO approvals since the A-share market stabilized from a dramatic rout in 2015 that prompted the regulator to freeze new share sales to stem the market plunge.
Analysts said that Wednesday's statement showed that maintaining a normal pace of approving share sales and restoring the capital market's fundraising function will be a key priority of the regulator, especially against the backdrop of cutting corporate debt and reducing leverage as key reform measures adopted by the central government.
President Xi Jinping has called for the stronger capability of financial markets to serve the economy and the expansion of direct financing channels for companies, including stock and bond issuance, at the recent National Financial Work Conference.
"Keeping a normal pace of IPO approvals will be a main task of the regulator as fundraising is a core function of a capital market," said Chen Jiahe, chief strategist at Cinda Securities Co Ltd.
"It is a positive sign that the regulator seems to be reducing its administrative influence in the market, which will help nurture a healthy capital market in China," Chen said.
The Chinese mainland's two largest stock exchanges in Shanghai and Shenzhen have seen a surge of new listings in the first half of the year as the regulator speeds up the approval process to clear the long queue of companies waiting to get listed.
"Stability in China's stock markets gave regulators confidence that increasing the number of new listings would not necessarily dilute liquidity and undermine the price of existing shares," leading law firm Baker& McKenzie said.
A total of 246 companies listed in Shanghai and Shenzhen in the first half of the year, raising 125.5 billion yuan ($18.6 billion), up by 336 percent year-on-year, according to accounting firm PricewaterhouseCoopers.