Smart manufacturing to transform women's clothing industry
Share - WeChat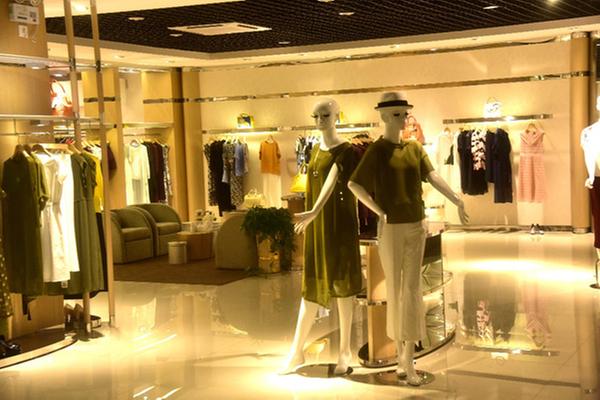 An exhibition room at the EEKA Fashion Corp factory in Yudu county, East China's Jiangxi province, on June 14. [Provided to chinadaily.com.cn]
Huang Lei, senior director of EEKA Fashion Corp, a China based women's apparel manufacturer with nearly 1000 wholly owned stores, has confirmed the company's development of "smart manufacturing", which will enable women to custom-order, and request changes on, articles of clothing via a mobile application.
Huang said the company invested 100 million yuan ($14.7 million) in developing the project on June 15. He works at a factory in Yudu county, East China's Jiangxi province.
"The smart production line will be on trial in South China's Shenzhen city," Huang said. "If everything goes well, it will then be brought here."
As EEKA was the first women's clothing company in China to develop smart manufacturing, Huang said the company hoped it could become a leader in the field in the next two years. He added the company planned to produce 355,000 clothes through smart manufacturing, which would create a revenue of 603 million yuan by 2019.
Production would also be flexible, which meant more small-lot and personal orders, Huang said.
"In the past, an order in the clothing industry would create a thousand duplicates of the same dress, but in the smart manufacturing age, every dress might be different, catering to the customers' growing personalized appetite," he said.
"At the APP, a customer will not only be able to select the color and size of the clothes, but also change the design of the neckline, cuff, and other details."
The smart platform would also cut the time in half to design, make and receive the order, Huang said.
"It means a new style dress can be produced more quickly," he said.
In addition, smart manufacturing has been a focus in the Made in China 2025 strategy, a road map proposed in 2015, which was designed to upgrade China's manufacturing industry in ten years.
Manufacturing has gradually integrated with advanced information technologies, such as cloud computing, big data and artificial intelligence. Robots will eventually replace humans in some factories.
However, Huang said human labor was still needed in EEKA despite the way things were going in the industry, as a result of "the feature of the clothing industry".
The EEKA factory in Yudu, a county where many people still live in poverty, has created about 1800 jobs. Huang said it was also a big tax payer for the local government, and the company's headquarter was located in South China's Shenzhen.
"The factory is just like a town," he said. "For the workers' convenience, it has various facilities like a dormitory, cinema and karaoke bar, and also library has been built."