Foreign flicks find edge in partnerships
Share - WeChat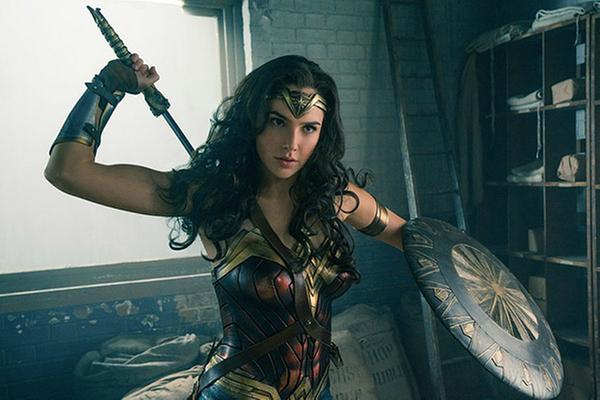 A still of the film Wonder Woman [Photo/VCG]
By coproducing blockbusters, filmmakers from abroad hope to enter the Chinese market, the world's second largest
From Friday's premiere of superhero movie Wonder Woman to the epic Rogue One: A Star Wars Story earlier this year, locals frequently hear dialogue that includes China or see Chinese faces in Hollywood blockbusters.
Now the world's second-largest market, China is alluring to foreign movie producers, and not just in Hollywood, because a coproduction with a Chinese studio has become the shortcut to market entry.
To date, counting Denmark's film coproduction agreement signed with China in May, 16 foreign countries have inked such deals: Australia, Belgium, Canada, Estonia, France, Greece, India, Italy, Malta, Netherlands, New Zealand, Singapore, South Korea, Spain and the United Kingdom. Such agreements are expected to number more than 20 in several years, said Miao Xiaotian, general manager of China Film Co-Production Corp.
The company, founded in 1979, is the sole agency authorized by the country's top movie regulator to approve jointly made titles.
Last year, China received 129 applications to shoot coproductions, and approved 71 of them to be screened in theaters, up 18.3 percent from 2015, according to the company's annual report.
Miao, who has worked in the coproduction sector for many years, said China has shifted from an assisting role to the dominating position in such programs thanks to its burgeoning industry.
He said Feng Xiaogang's 2001 comedy Big Shot's Funeral, coproduced by Chinese studio Huayi Brothers and Hollywood's Columbia Pictures, was a game-changer.
"Before that, Chinese invested rarely in such coproductions, and it was hard to get decisions made," said Miao.
But the phenomenon has changed as the domestic movie industry has gained muscle.
The latest figures show China has more than 43,000 screens, the most in the world. China grossed a total of 45.7 billion yuan ($6.6 billion), a 3.73 percent bump year on year, even in the comparatively lackluster year 2016. From 2011 to 2015, the yearly growth rate averaged about 30 percent.
A new trend is that more studios from Europe, Australia and New Zealand are eager for coproductions, as the approved features can get rebates or movie funds from their own countries.
"It allows them to make bigger-budget movies than they usually do," said Miao.
In Australia, a coproduction can earn a government rebate of up to 40 percent of the entire expenditure, said Debra Richards, chief executive of Ausfilm, a government promotional organization.
A bonus for filmmakers: Approved coproductions in China are treated as domestic titles, meaning they can dodge the annual quota that allows only 38 imports to be released on the Chinese mainland.
France is among the European leaders in coproducing films, such as Os-car entry The Nightingale (2014), the Jean-Jacques An-naud-directed Wolf Totem (2015) and The Warriors Gate (2016) produced by Luc Besson,
Countries participating in the Belt and Road Initiative also are finding a niche in the market.
Shen Jian, founder of Shinework Media, is behind such titles as the biographical drama Composer, the first coproduction feature between China and Kazakhstan, and the action comedy Way to Shaolin, a Sino-Iranian venture.
China and India, another huge movie market, already have coproduced three movies: Kung Fu Yoga, a Jackie Chan adventure comedy; Xuan Zang, based on the true story of a seventh-century Buddhist monk; and Buddies in India, starring comedian Wang Baoqiang.
But for Hollywood, the most powerful rival of domestic filmmakers over the decades, the process is seemingly more complicated.
Although movies coproduced by China and the United States have remained the most bankable, some insiders said Hollywood's enthusiasm for such features has cooled.
Last year, only two Sino-US films, Kung Fu Panda 3 and The Great Wall, squeezed their way into the top 10 at the box office, and even those took the ninth and 10th slots, respectively.
The most lucrative movies in China are those jointly made by Hong Kong and mainland filmmakers, or completely made by Hollywood, according to box-office tracker Cbooo.cn.
Jiang Yong, a Beijing-based industry analyst, said the $150 million fantasy film The Great Wall, the most expensive Sino-US coproduction to date, failed to meet expectations of both critics and ticket-buyers.
Similarly, Iron Man 3 and Transformers 4 both inserted Chinese elements but didn't excite Chinese audiences as much as expected. Jiang said Hollywood has yet to find a successful formula.
Han Wei, founder of Shanghai-based studio Bliss Media, said Hollywood has another reason to curb its enthusiasm for China joint projects.
"The reason why Hollywood is so successful is because it imports the best from different cultures and nations," said Han, meaning most Hollywood movies have international roots even though they are not international coproductions.
Bliss Media has close business ties with Hollywood, distributing Mel Gibson's Hacksaw Ridge in China and producing the Orlando Bloom action film S.M.A.R.T. Chase.
Han said a quality film should not force Chinese elements for its local market, but should also work on building its universal values to appeal to audiences from diverse backgrounds.
Wang Weimin, a veteran producer, said a language barrier continues to hinder such partnerships.
"Of those who have rich resources in local industry, few can speak English, but the young producers who speak English fluently have yet to earn recognition in the right circles," Wang said.
Best known as the producer of the Sino-French coproduction Wolf Totem, Wang is among the earliest Chinese filmmakers who knitted a close connection to the West. He is now producing Iron Sky: The Ark, the latest installment of the cult sci-fi franchise directed by Finland's Timo Vuorensola.