Strictly ballroom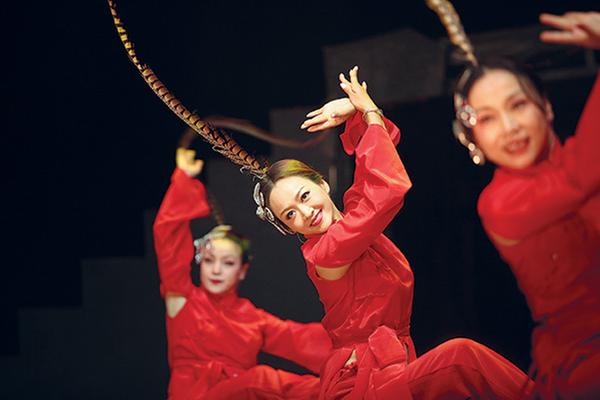 The 37 Days Project by Yarose Dance & Art Studios enables ordinary people with no dancing background to present a stage performance after two months of training. [Photo provided to China Daily]
Dancing is one of the most popular public leisure activities in China.
Be it dawn or dusk, along the Bund or on the pedestrian walkway of Nanjing Road in Shanghai, one can always find groups of middle-aged and elderly people moving their bodies to the sound of music.
While most public square dancers in Shanghai spend conservative amounts of money to buy items such as shoes, costumes, props and makeup, a small group of them have been shelling out tens of thousands of yuan to take their hobby to the next level: professional training and performing on stage.
There are now more than 300 dancing clubs in the city that cater to wealthy enthusiasts who would prefer to stay out of the public eye. At these clubs, participants learn proper techniques from professional dancers who also help to design a choreographed routine for their stage performances.
Yarose Dance & Art Studios, in the heart of the Gubei residential community, opened its 37 Days program in 2015. Participants pay 37,000 yuan ($5,370) to enter the program, the fee including dance classes, personal tutoring, makeup, costumes and rental of the theater space, which makes up the bulk of the costs.
In contrast, a survey by The Paper found that those who dance regularly in public squares spend between 300 yuan and 500 yuan a year on their hobby.
Those who sign up for the 37 Days program attend 36 training sessions-four times a week for nine weeks-before taking part in a final rehearsal in the 37th session. Following this rehearsal, participants get to showcase what they have learned in a theater. The performance is open to the public.