Cinco de Mayo fun at home in China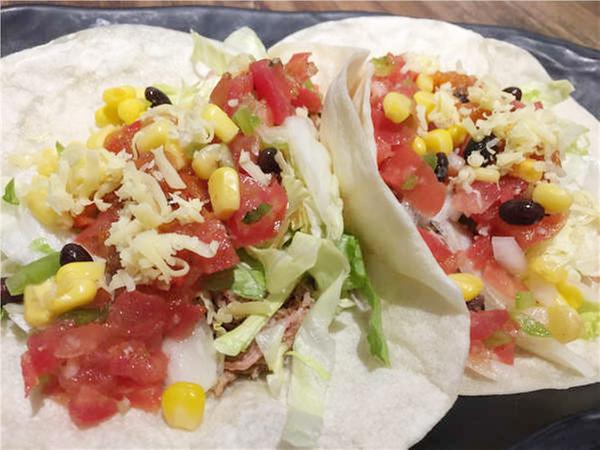 Meaty tacos are enjoyed in corn tortillas at Dongguan's Al Chile, while Beijing's Tex-Mex eatery Lucky Lopez wraps tacos in fresh flour tortillas. Photos provided to China Daily
Cinco de Mayo, or the fifth of May, celebrates the day Mexico drove out occupying French forces in 1862. The date is often confused with Mexico's independence day - that's actually Sept 16, which marks the beginning of the country's war of independence from Spain.
The "holiday" has been called an invention of bars and beer companies along the Texas-Mexico border, where for decades the only wall has been a huge pile of empty Corona bottles on the morning of May 6. Marked in Mexico by military parades, Cinco de Mayo in the US has become a week-long celebration of Mexican-American culture. The fun has spread around the world, and Mexican eateries around China will embrace the party spirit on Friday.
As a native Texan, I took the opportunity of the upcoming holiday to check out a Mexican eatery in Beijing with Texas roots.
Lucky Lopez is far from the flashiest Mexican restaurant in town - nearby hotspots like Q Mex and Cantina Agave will have much livelier Cinco de Mayo parties this weekend. But Lucky Lopez, hidden in an alley near Sanlitun's bar street, offers home-style fare that owner-manager June Chow's Dallas neighbors would recognize immediately.
"We make our horchata fresh every morning," says Chow of the traditional Mexican milk-based drink with a touch of cinnamon, a great palate cooler if your food choices are a bit spicy. A source of pride here are the flour tortillas, also fresh-made daily with a tortilla press Chow toted over from the US. These are indeed beautifully soft and satisfying, especially for Americans who tend to prefer flour tortillas to Mexico's almost sacred corn versions.