People need no empty talk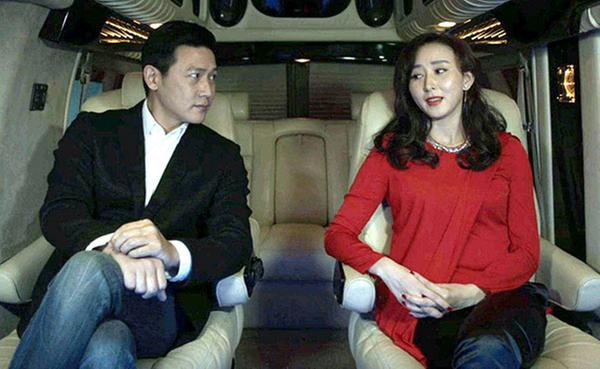 Screenshot of actor Lu Yi (left) and actress Hu Jing-who portrayed Gao Xiaoqin, an official's mistress-in the anti-corruption-themed TV drama In the Name of the People.[Photo provided to China Daily]
The popularity of the anti-corruption-themed drama In the Name of People can be attributed, to a large extent, to its echoing people's anger at corrupt officials, and those officials who have no motivation to work for the people or do bad things under the pretext of serving the people, and their admiration for those that have the courage to fight corruption.
The drama features two types of officials; those who wholeheartedly serve the people and those who are preoccupied with pursuing their own interests by embezzling money and lining their own pockets. For example, such negative characters as Zhao Dehan, Ding Yizhen, Zhao Lichun and others, always talk about the people, but what they are obsessed with is pursuing their own interests in the name of the people.
The stories in the TV series are based on real people and incidents, so that they reflect the experiences of ordinary people. Most people have encountered corrupt officials like those in the show. For many corrupt officials, "serving the people" is a phrase to be used when needed. Hu Changqing, the former vice governor of Jiangxi province, who received the death penalty for his crimes, begged the court for a suspended death penalty so he could serve the people with his calligraphy. Song Wenqi, a former health official in a county of Chongqing, also expressed his desire to continuously serve the people when appealing for exemption from criminal responsibility for accepting bribes.
An official intent on serving the people does not talk of "people's interests" but instead takes action in their interests. People's judgment of officials is also based on what they do not what they say.
On the journey to the great rejuvenation of the Chinese nation, all officials at various levels should bear in mind they serve the people and their interests.
-XINHUA DAILY TELEGRAPH
Most Viewed in 24 Hours
China Views