Heineken sees F1 link revving up beer buzz
Share - WeChat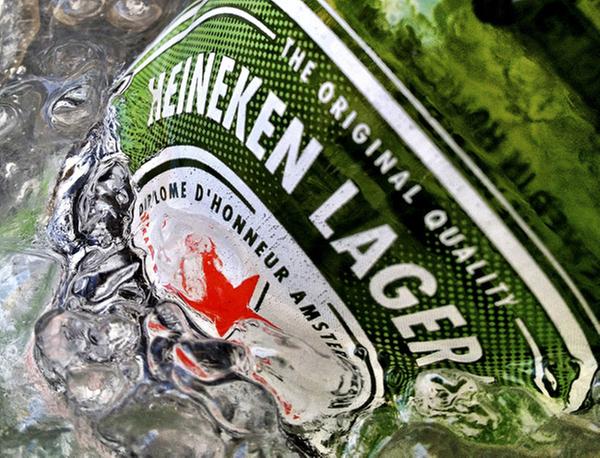 A bottle of Heineken beer is seen in ice in Singapore in this May 10, 2012 file photo. [Photo/Agenices]
Dutch premium brewer Heineken NV, a sponsor of the Formula One race in Shanghai, said it is bullish on attracting more Chinese consumers and revving up interests in its products, following its sponsorship.
Founded in Amsterdam 150 years ago, Heineken has grabbed pole position as one of the world's top brewers. As a long-term partner of Formula One, Heineken signed a seven-year contract with the organizers.
China accounts for 27 percent of the global beer market, and about 10 percent of the beer market in China is at the high-end segment, the company said.
Jacco van der Linden, managing director of Heineken China, said Heineken has been committed to developing this segment. With a growing middle-class pursuing high-quality lifestyles, the brand sees huge growth potential for its products in China.
The executive said an increasing number of Chinese consumers favor craft beer, which is positive news for the company. Last year, Heineken saw solid sales growth in China, and its performance is above the market average.
"The Formula One race has about 500 million fans globally and an increasing number of fans in China. This provides us with a great opportunity to turn the fans of Formula One into Heineken consumers," he said.
"As a fan myself, I massively enjoy watching the Formula One races. The circuit in Shanghai is far from downtown, and we would like to bring the race closer to more Chinese consumers, to the city, the streets and bars."
On the night of the Formula One event in Shanghai earlier this month, Heineken ran several light boxes advertising on iconic buildings in the city, and it launched a series of local marketing events at bars, supermarkets and on Tmall, a leading e-commerce platform of Alibaba Group Holding Ltd.
Gianluca di Tondo, Heineken's senior global brand director, said in the past 15 years, the brand has changed its focus to emerging markets and aims to grab new opportunities.