Nation's role in global green-bond market grows bigger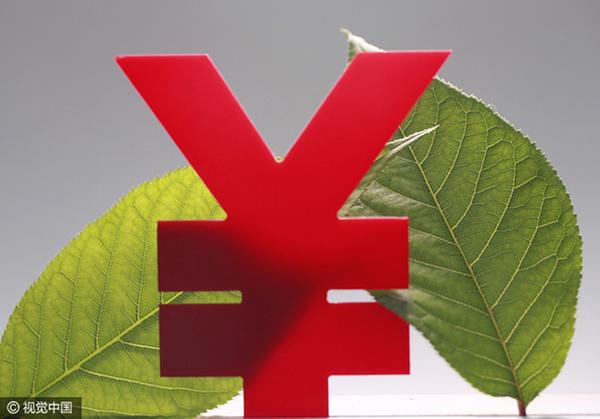 China will play a paramount role in the global green-bond market as the country needs the financing channel to provide capital for environmental improvement projects, analysts said.
China has overtaken the United States as the world's largest green-bond issuer. Last year, the country issued over $30 billion green bonds, or roughly 33 percent of the $92 billion total issuance value, accounting for 65 percent of issuance value growth year-on-year in 2016, according to a report released by Bank of America Merrill Lynch in March.
Green bonds are a tool to finance environmental protection projects, including in renewable energy, energy efficiency, water treatment, waste management and electric cars.
Green bonds are identical to conventional bonds, in terms of credit, liquidity, currency and tenor, as well as price.
Commercial banks, clean technology companies, carmakers and infrastructure companies are the major issuers in the Chinese green-bond market.
Although China was the top single issuer in 2016, the US remains the largest issuer to date, accounting for $34.3 billion of the outstanding market, versus $33.6 billion for China, according to BoA Merrill Lynch.
Much of the new issuance in 2016 was driven by the People's Bank of China which published the first green bond market guideline-Green Financial Bond Directive-in December 2015. This move helped green bond issuance standards in China to be harmonized with international criteria, so that it can lure more investment.
The European Investment Bank, the European Union's long-term lending institution, announced a joint initiative in March with the PBOC to provide a clear framework for analysis and decision-making in green finance.
"China will push for the growth of the global green-bond market as population growth and urbanization will create demand for environmental solutions," BoA Merrill Lynch's thematic investing strategist Ma Beijia said at a news conference recently.
"There will be great interest in Chinese green bonds as some investors plan to invest in green bonds as a strategy to reduce volatility in investment portfolios," Ma added.
Multilateral banks, sovereign wealth funds, commercial banks and real estate companies are major green bond investors.
"China needs at least 2 trillion yuan ($290.4 billion) of green investment annually over the next five years to promote environmental protection and reduce pollution," PBOC chief economist Ma Jun said in March.