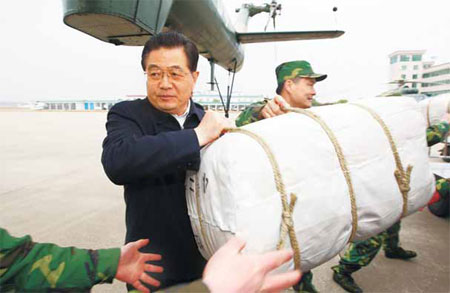 President Hu Jintao helps soldiers with relief materials in Guilin, Guangxi Zhuang autonomous region, in early Feb 2008, at the height of a nationwide snowstorm.
Xinhua 
-- A riot instigated by overseas supporters of "Tibet independence" breaks out in Lhasa in March. The rioters killed 18 civilians, injured 382 others and burned down 120 residences, 20 buildings and 80 cars.
-- The Sichuan Earthquake on May 12 leaves more than 87,000 people dead or missing and millions homeless.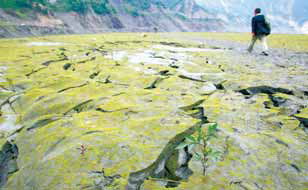 A local resident walks in Yingxiu township of Wenchuan county, Sichuan province, on May 14, 2008. Wenchuan was the epicenter of a 8.0-magnitude earthquake two days earlier. Zhou Chao
-- On Aug 8, the 29th Olympic Games open with a spectacular gala show in Beijing. China grabs 100 medals and tops the gold medal tally with a haul of 51.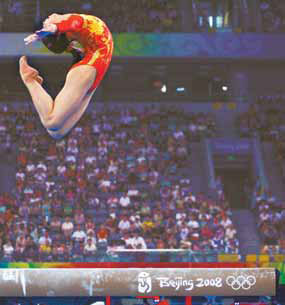 Gymnast Jiang Yuyuan during the preliminary round of gynmastics at the Beijing Olympics on Aug 10, 2008.
Guan Xin
-- On Sept 27, Chinese astronaut Zhai Zhigang conducts China's first extra-vehicular activity in space. China becomes the third country to conduct a spacewalk after Russia and the US.
-- The CPC Central Committee allows farmers to lease or transfer land-use rights for the first time in decades to boost income in the countryside.
-- Direct cross-Straits postal and transport links are launched on Dec 15.