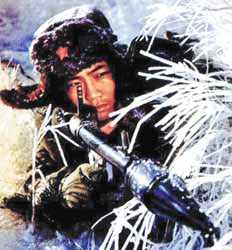 A Chinese soldier prepares for battle against the invading Soviet forces at Zhenbao Island in Heilongjiang province in March 1969.
Xinhua 
-- Following sharp border clashes with the USSR in March, China evaucates most veteran leaders out of Beijing.

-- Liu Shaoqi dies after having endured harsh political persecution.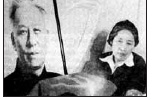 -- The Beijing subway is completed on Oct 1.