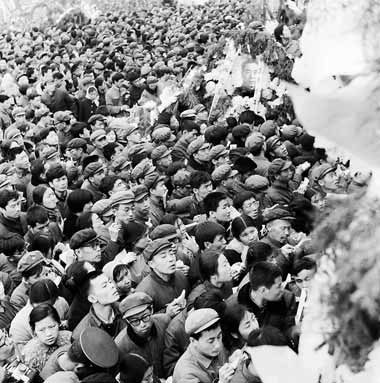 People swarm to Tian'anmen Square in Beijing on April 5, 1976, the tomb-sweeping festival, to commemorate Premier Zhou Enlai, who died on Jan 8. Wang Wenlan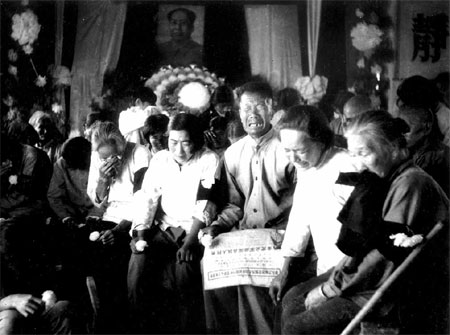 Villagers cry as they learn the news of Chairman Mao's death in Juejiao township, Rudong county, Jiangsu province, on Sept 9, 1976. Hong Zuren
-- Mao Zedong, Zhou Enlai and Zhu De, the three most important founders of the People's Republic, die.

-- On July 28, a severe earthquake measuring 7.8 on the Richter scale kills 242,000 residents in Tangshan of Hebei province.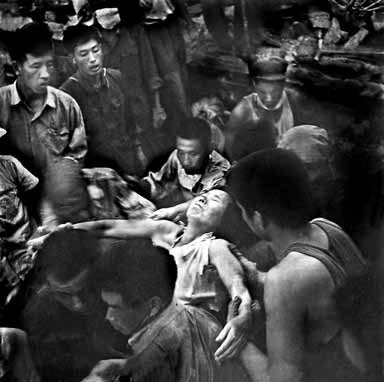 Lu Guilan is rescued 13 days after a strong earthquake that killed more than 240,000 people in Tangshan, Hebei province, on July 28, 1976. Wang Wenlan
-- The "cultural revolution" is effectively ended with the arrest of the "Gang of Four" in October.

-- In April, Hua Guofeng becomes Chairman of the CPC Central Committee and the Central Military Commission as well as Premier.