A desperate middle-aged miner from Southwest China's Sichuan province is prepared to undergo surgery if necessary in a bid to prove he has "black lung" disease so he can get the treatment he needs.
Wang Chengzhang, 46, from Wangyang town, Renshou county, hopes a surgical exploration of his lungs will prove once and for all he is suffering from the disease, which is correctly called pneumoconiosis.
"This way, I have a chance at getting the compensation I need from my employer so I can get treatment," said Wang.
The veteran miner, who has worked at a mining company owned by Jinxin Energy Co Ltd in Weiyuan county since 1989, earns around 2,000 yuan a month and cannot afford expensive treatment without compensation.
In mid-June, his company offered employees a free physical check-up and Wang was among miners who seized the opportunity. However, he and his colleagues never did receive a health report, he said.
And in early August, Wang said he began to feel discomfort in his chest and developed a cough and difficulty breathing. His condition has continued to deteriorate.
He said his worsening health led him to demand to see his health report from the medical check-up he had in mid-June. He subsequently managed to get a copy of the report from the county disease prevention and control center.
Wang said an employee at the center told him something was wrong with his X-ray and the scan was referred to the Neijiang municipal disease prevention and control center for further analysis.
Several days later, Wang was told everything was OK.
However, with his health continuing to slide, he suspected the all-clear was the wrong diagnosis.
In a bid to get some answers, Wang had a physical check-up at a Chengdu hospital affiliated to Sichuan University on Sept 30. The doctor he saw thought he had indeed developed black lung disease and one month later, the diagnosis was confirmed by the Sichuan provincial disease prevention and control center.
When Wang returned to his employer in Weiyuan and presented the medical report and his request for the company to pay for his treatment, his claim was denied on the grounds that the mining company did not believe he had black lung.
Now Wang wants answers. He wants to know why his employer is apparently being allowed to side-step its responsibility to its employees.
His search for answers has taken him to several government departments in both Weiyuan and Neijiang.
But, he says, so far none of the departments has wanted to help.
His wife is becoming desperate.
"Because he can no longer do heavy work, our family will have difficulty making ends meet," Gu Liangqun said.
Wang says he is so desperate to prove he has the disease he is now planning to emulate 28-year-old Zhang Haichao.
Zhang, a migrant worker from Central China's Henan province, spent two years trying to prove he had black lung before finally decided to undergo diagnostic surgery in order to get the compensation payment he needed.
Zhang got the confirmation he dreaded but needed in September, following open-chest surgery. He then received 615,000 yuan in compensation from his employer.
(英语点津 Helen 编辑)
About the broadcaster: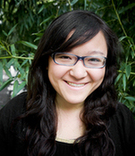 Guanny Liu is a freelance journalist from New Zealand. Born in North-Eastern China, she moved to Auckland with her family at the age of eight. Guanny has a Bachelor of Communications Studies from the Auckland University of Technology, majoring in journalism. Before coming to the China Daily website, Guanny was a journalist for the New Zealand state broadcaster, Radio New Zealand. She is in Beijing on an Asia New Zealand grant working as a copy editor for the English news department.