BANGKOK - Four policemen were wounded after three explosions near a Bangkok business district early on Saturday, police and hospital sources said.
Police officials told they suspected the loud blasts, near Bangkok's heavily guarded Silom road area and close to an encampment of anti-government protesters, may have caused by grenades. Police were unable to give further details and said an investigation was underway.
Just over an hour earlier, one policeman was killed another wounded along with two civilians in a drive-by shooting in the Silom area, about 50 metres from the front lines of an encampment occupied for four weeks by "red shirt" demonstrators.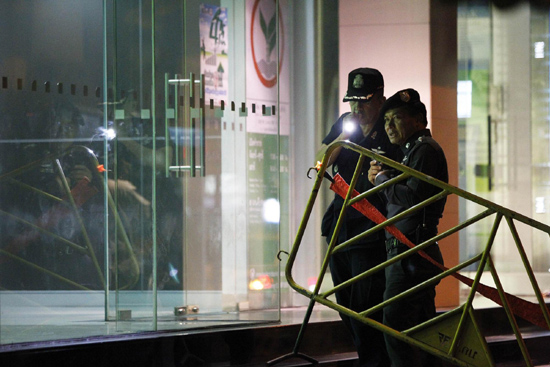 Thai security personnel inspect the site of attacks in Silom business district in Bangkok early May 8, 2010. [Photo/Agencies]