Report: Two Koreas to hold summit
(AP)
Updated: 2007-08-08 08:28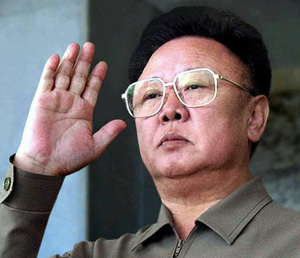 North Korean leader Kim Jong-il returns a salute as he reviews a military parade in Pyongyang in this October 10, 2005 file photo. [Reuters]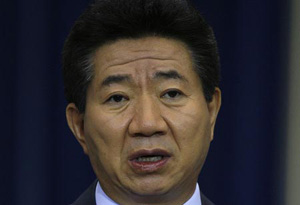 South Korean President Roh Moo-hyun gives a statement regarding the kidnapped South Koreans in Afghanistan, at the Presidential Blue House in Seoul July 21, 2007.[Reuters]

SEOUL, South Korea - The leaders of North and South Korea will meet for their second-ever summit later this month, Yonhap news agency reported Wednesday, reprising the historic 2000 meeting that launched unprecedented reconciliation between the two longtime foes.

North Korean leader Kim Jong Il and South Korean President Roh Moo-hyun will convene in Pyongyang for the summit from Aug. 28-30, Yonhap reported.

The only other summit between the two Koreas was in June 2000, when Kim met then-South Korean President Kim Dae-jung also in Pyongyang.
Most Commented/Read Stories in 48 Hours