MOSCOW - Alexander Litvinenko, the former Russian agent murdered in London last year, was working for British intelligence at the time, the man charged by Britain with his murder alleged on Thursday.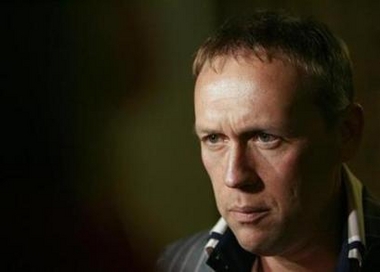 Former Kremlin bodyguard Andrei Lugovoy listens to a question during an interview at Moscow's Ekho Moskvy (Moscow Echo) radio station in this February 23, 2007 file photo. [Reuters]


The Litvinenko case has become a major irritant in Russian-British relations. Thursday's accusation clearly sought to parry British suggestions of a serious criminal act on British soil by a man with past links to Russian security services.

Andrei Lugovoy, whom Russia has refused to extradite to face charges of killing Litvinenko with radioactive polonium in London, did not say who he thought murdered Litvinenko but suggested that British intelligence was the most likely suspect.

"Litvinenko became an agent who left the control of (British) special services and was killed," Lugovoy, himself a former KGB agent, told a news conference.

"If not by the (British) intelligence services themselves, then under their control or with their connivance."

Lugovoy said Litvinenko and his patron, self-exiled billionaire Russian tycoon Boris Berezovsky, were both working for British secret services.

"In the words of Sasha (Litvinenko) himself, first he was recruited and afterwards, on his advice, Boris Abramovich (Berezovsky) gave to the British some (Russian) security council documents and also became an MI6 agent," Lugovoy said.

Lugovoy also said British intelligence had tried to recruit him in order to provide compromising information on President Vladimir Putin and his family.

He again dismissed the British charges against him, saying "Britain is making me a scapegoat."

"A real war is being waged against me and Russia in the press," he added.

Lugovoy, who now runs a private security firm in Moscow, has repeatedly denied any involvement in Litvinenko's death.