World Scene
Updated: 2013-09-01 08:08
(China Daily)
| | | | | | | | | |
| --- | --- | --- | --- | --- | --- | --- | --- | --- |
|   | | Print | | Mail | | Large Medium  Small | 分享按钮 | 0 |
'Twerk' dancing and 'selfie' photos added to English dictionary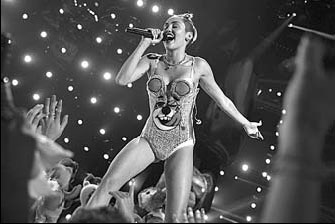 "Twerk", a provocative dance move that has gone viral, and "selfie", a photograph taken of oneself using a phone, are two new words added to the Oxford English Dictionary on Wednesday. The dictionary has included words such as "twerk", "selfie", "digital detox" and the social media meaning of the verb "unlike" in its latest quarterly update to reflect the increasing use of technology and social media.
Nigerian boy flies to Lagos, hiding in airplane wheel cavity
A Nigerian teenager hid in the wheel compartment of an airplane and survived a half-hour flight to the commercial hub of Lagos from his hometown of Benin, Arik Air said on Sunday. Daniel Ihekina evaded airport security and snuck into the tire section of the flight just before the wheels went up for take off on Saturday, airline spokesman Ola Adebanji said by telephone. Passengers spotted him emerging from the wheel cavity in Benin and alerted the staff.
Modest start for Switzerland's first drive-in 'sex boxes'
Greeted by a press pack rather than prostitutes, the first customer to roll up to Switzerland's sex drive-in on opening night took one lap of the facility before making a hasty exit. The second car, a family vehicle driven by a man in sunglasses under cloudy evening skies, broke down and needed jump starting in front of a host of photographers, sniggering into their cameras. Zurich authorities had said they expected a modest start to the country's first so-called "sex boxes", a row of drive-in wooden garages on a looping track.
Kazakh club warned by UEFA over sheep slaughter
Kazakhstan champions Shakhtar Karagandy have been warned that they could face disciplinary action if they slaughter any more sheep before European games, UEFA said on Wednesday. Animal rights group PETA last week called on UEFA to ban the ritual slaughter of animals after reports that Shakhter had killed a sheep before their Champions League playoff tie at home to Celtic, which they won 2-0.
Maine 'hermit' pleads not guilty to stealing to support himself
A Maine man who lived in the woods with nearly no human contact for 27 years, supporting himself by stealing food and supplies, pleaded not guilty on Tuesday to seven counts of burglary and six of theft. Since his capture, 47-year-old Christopher Knight has been the subject of a documentary, countless media stories, received marriage proposals and a "no-strings-attached" offer by a stranger to pay his bail.
Russian police seize painting of Putin in women's underwear
Police seized a painting of Russia's president and prime minister in women's underwear from a gallery in St. Petersburg, saying the satirical display had broken unspecified laws. The officers also removed a picture of the head of the Russian Orthodox Church, his torso covered in tattoos, and two others poking fun at lawmakers who have backed legislation banning so-called gay propaganda, gallery staff said.
Frustrated fan buys TV rights to World Cup qualifier
Frustrated by a lack of TV coverage of his team, a soccer fan has bought the Australian TV rights for Ireland's World Cup qualifier against Sweden to ensure that Irish down under don't miss the crunch clash. David Feeney said he was so frustrated at not being able to watch his team on television that he decided to buy the rights himself. Originally from Dublin, Feeney contacted a friend involved in broadcasting in Ireland before making a bid to Kentaro, the German media company that owned the broadcast rights.
Classic Japan antiwar comic stirs history controversy
A Japanese school board's bid to limit children's access to a classic antiwar comic has sparked an outcry from those who fear the move is part of a trend to whitewash the country's wartime past. The furor, which grabbed headlines this week, echoes concerns about Prime Minister Shinzo Abe's conservative agenda to recast Japan's wartime history in a less apologetic tone. Keiji Nakazawa's manga, Barefoot Gen, is based on the author's own experience of the Aug 6, 1945, atomic bombing of Hiroshima, and tells of the struggle of a boy whose father and siblings were killed.
Florida to call on Labrador retrievers to stem snail invasion
Florida officials trying to eradicate the Giant African Land Snail, one of the world's most destructive invasive species, plan to deploy a new weapon in the battle - Labrador retrievers. State agriculture authorities say they hope the dogs will add to their success in fighting an infestation of the slimy snails, which were first spotted by a homeowner nearly two years ago and quickly swept through the Miami area.
Reuters
(China Daily 09/01/2013 page4)